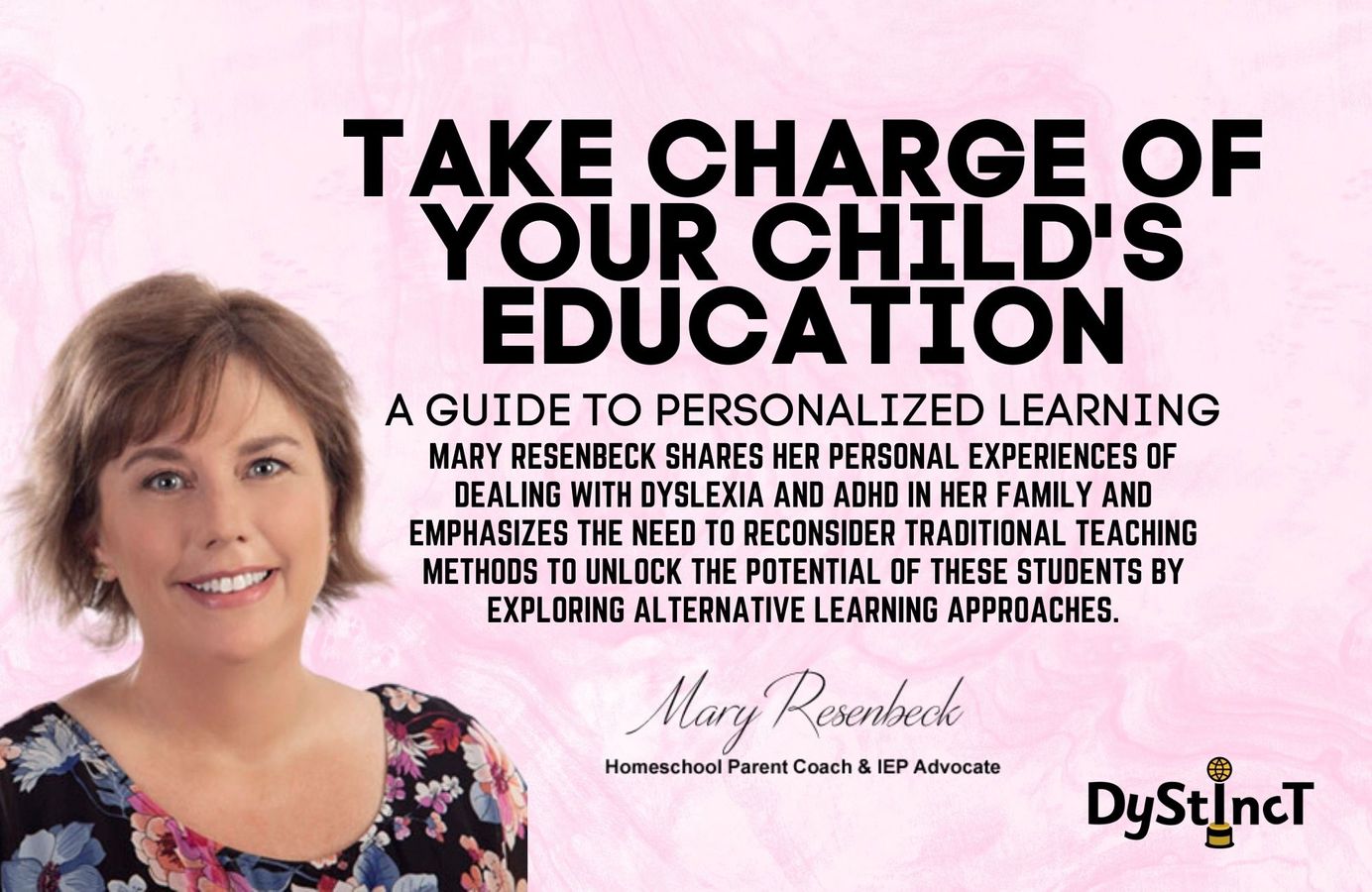 Issue 15: Take Charge of Your Child's Education: A Guide to Personalized Learning | by Mary Resenbeck
Mary Resenbeck shares her personal experiences of dealing with dyslexia and ADHD in her family and emphasizes the need to reconsider traditional teaching methods to unlock the potential of these students by exploring alternative learning approaches.
Table of Contents
Mary Resenbeck is an Educational Consultant, Author, IEP Parent Coach & Advocate from San Diego, California, USA. (MaryResenbeck.com)
When I was a new mother, my first memory was filled with worry about the possibility of my children facing dyslexia.
My husband had struggled with this condition throughout his life, and he always reminded me to be compassionate if our children ever faced reading difficulties. He shared with me stories of his teachers who refused to recognize that his lack of progress wasn't due to laziness or slowness but rather due to dyslexia, a condition that his educators did not understand at the time. As a result, he became a target for bullying from teachers and peers, making school a traumatic experience for him.
Growing up, school was always a struggle for me too. Despite my best efforts, I couldn't keep up with the rest of my classmates. My teachers always told me I was lazy and needed to focus more. They said that if I just applied myself, I could do better. But no matter how hard I tried, I needed help to get ahead. I was constantly falling behind and feeling discouraged. It wasn't until years later that I finally discovered the root of my struggles; ADHD and mild dyslexia were the culprits. Back then, there was little understanding of these neurological differences. Like my husband, teachers saw me as a problem child who needed to try harder. Our journey was challenging, but we were determined to reach our goals. Despite our struggles, we could tap into our inner confidence and utilize our unique talents to succeed professionally. However, it begs the question: why did we need to endure such difficulties in the first place? As a mother, I was worried my children would face the same struggles in their education.
With more children being diagnosed with ADHD and dyslexia, it is crucial to ensure that we provide them with a proper, productive education. Findings from a study published in the published in the Journal of the American Medical Association (JAMA) found that the percentage of children diagnosed with ADHD in the US has risen from 6.1% in 1997-1998 to 10.2% in 2015-2016. The study also indicates that the increase in ADHD diagnosis could be due to improved awareness of the condition, better diagnosis methods, and changing societal attitudes towards the disorder. However, the study's authors warn that the increase could also be due to overdiagnosis and overtreatment of ADHD. Similarly, a report published by The National Center for Learning Disabilities (NCLD) indicates that approximately one in five Americans are impacted by learning disabilities, which can significantly affect education, employment, and healthcare access. The NCLD advocates for increased awareness and policies to support those with dyslexia and other learning disabilities to create an inclusive society that removes unnecessary barriers. The report emphasizes the importance of collective efforts in building a supportive and inclusive community for people with dyslexia and other specific learning disabilities. It is time to reconsider our teaching methods to unlock the potential of these students by exploring alternative learning approaches.
My son came into the world in 1995, my daughter in 1998, and our youngest child in 2013. Like every parent, I always wanted to ensure the best for my children. My love for them was overwhelming, and the concern about the possibility of dyslexia haunted me. So, when our academic journey began, their anxieties were also my anxieties; we were in this together. It wasn't until some time had passed that I noticed differences between my children and their peers. After testing, I discovered not only was my son dyslexic making reading a nightmare, but he also had dysgraphia, affecting his fine motor and writing skills. We found he was a phenomenal comedic actor who could memorize a script read aloud from the time he could speak. He could talk about complex topics surrounding world events starting at a young age but struggled with recognizing letters and writing his name. He often complained about the letters moving around on the page while reading. Even using scissors proved to be a painful task for him.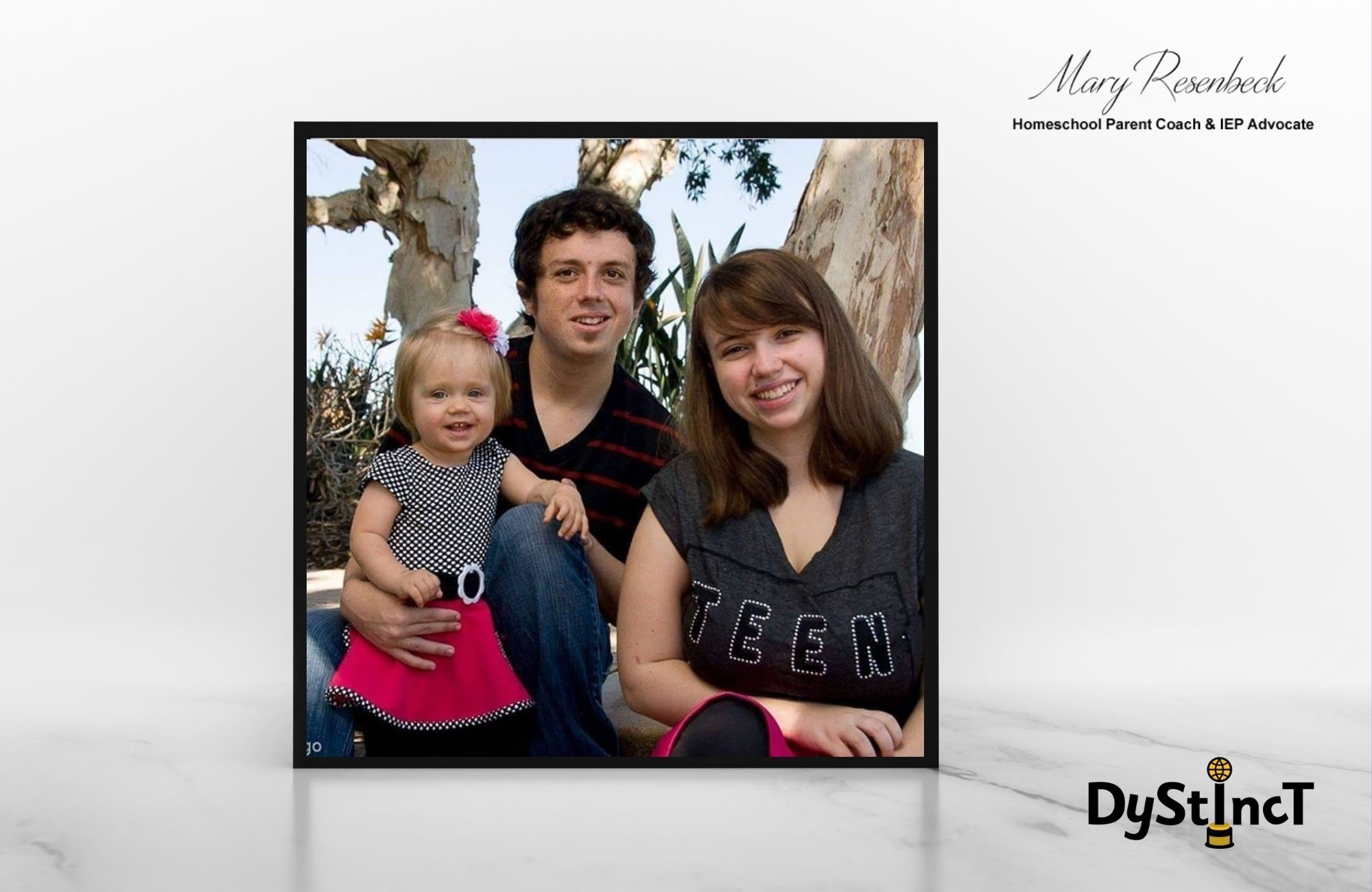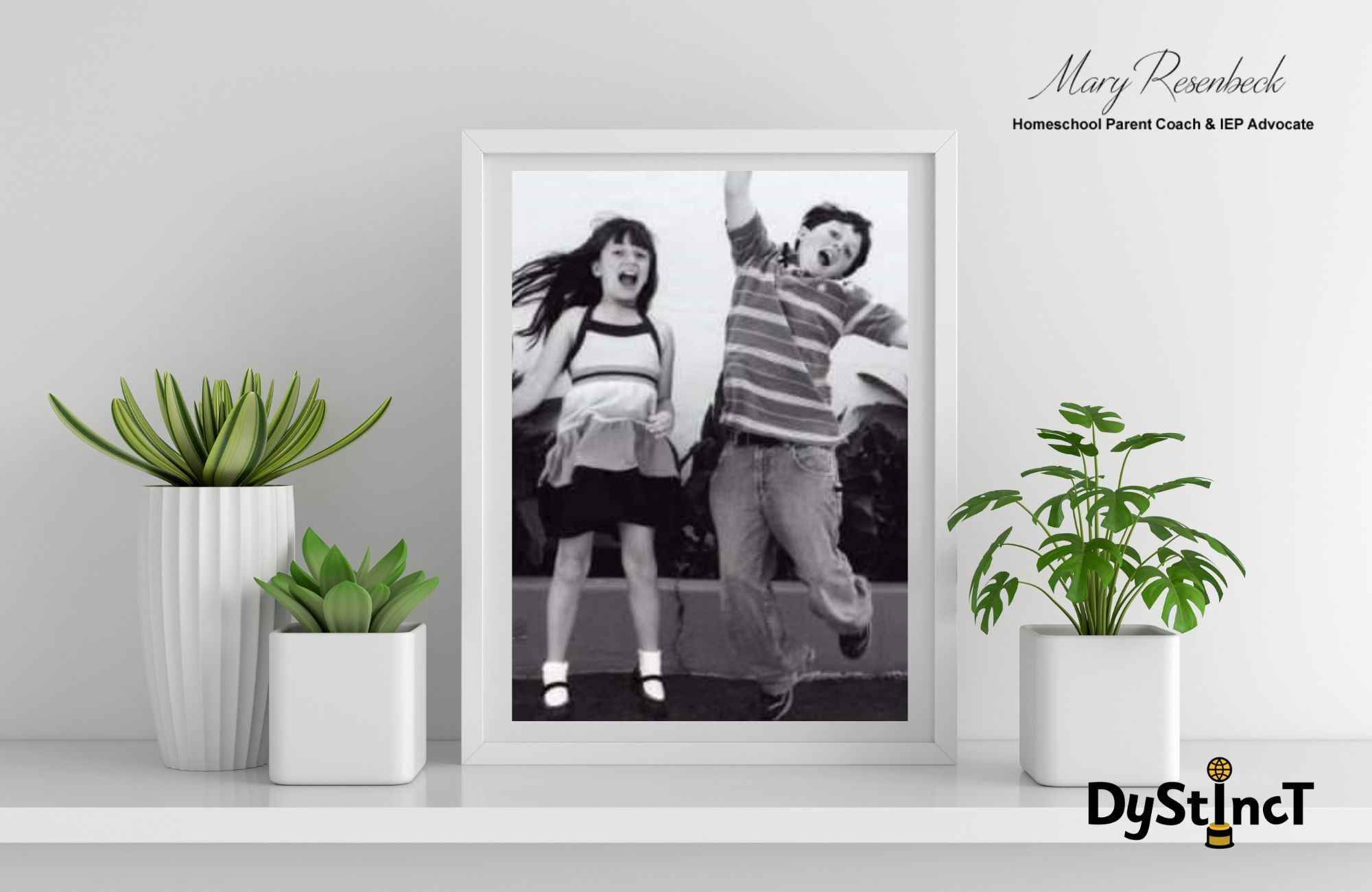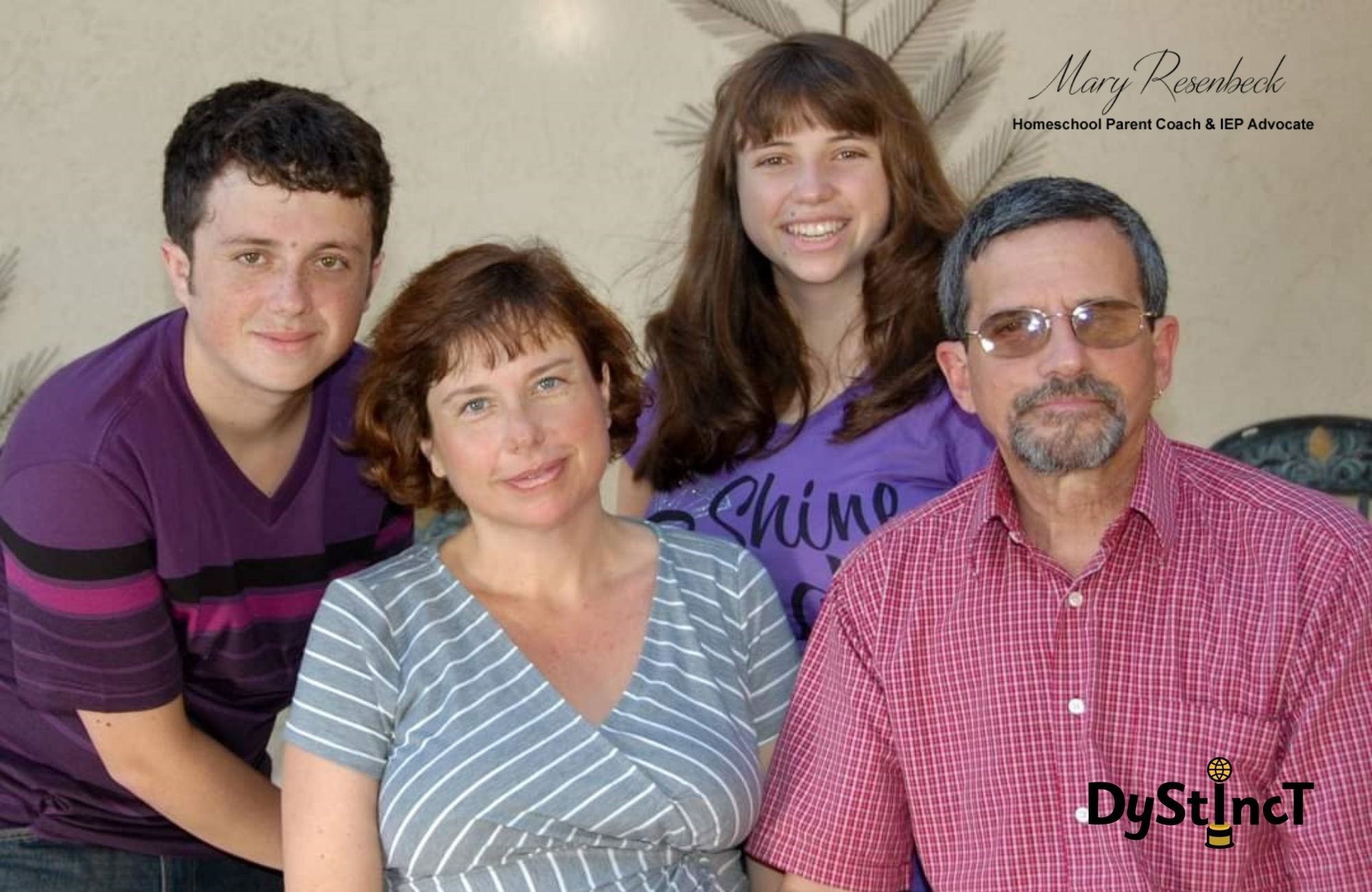 On the other hand, my daughter saw words mirrored backward and had dyscalculia, a math disability affecting many things, including motor skills and the concept of time, making traditional reading and math methods quite challenging. Despite my daughter's struggle with dyslexia and dyscalculia, her outlet for self-expression was through art; she expressed this talent from the time she could pick up a paintbrush. Her art is multifaceted, including creating sculptures, painting watercolors, and producing computer animations. However, I recognized that her exceptional artistic and verbal abilities were not enough to thrive in a standard classroom and would require special accommodations and modifications to progress and succeed.
Recognizing and understanding my children's struggles was necessary as a parent. I knew finding the resources to provide them with the required assistance to excel academically and socially was important. Through the district, I got them tutors, a speech therapist, and all the critical interventions, but from my experience, I knew this was a failing system for kids like mine. I prepared to actively advocate for them and ensure their classroom modifications would be acknowledged and adhered to. This experience taught me that it's crucial to be aware of potential learning disabilities in our children and advocate for them to receive the necessary support. My goal was to ensure they never faced the same challenges my husband and I encountered during our educational journey.
In 2000, I made a life-changing decision to become an educator. As a mother, I was deeply concerned about my dyslexic son's struggles in the classroom and was determined to help both him and my daughter. I was overjoyed when I was hired as a teacher at their school. This opportunity allowed me to advocate for my children on campus. While teaching, I discovered many unique approaches to engaging students with different learning needs, including those with "Invisible Learning Differences," gifted learners, and twice-exceptional kids. With time, I began using this method of using academic musicals to teach essential facts to students of all learning spectrums in a multi-aged classroom setting. This approach gave me the confidence to know that I was making the right choices for my children and all my students.
I refused to let any obstacles interrupt my children's learning process.
Over time, my two eldest children were tested with high IQs and labeled gifted but disabled, making their education even more challenging. I refused to let any obstacles interrupt their learning process. While researching the right curriculum, the Montessori method stood out for my children's academics. Maria Montessori developed the Montessori approach to education in the early 1900s. It prioritizes self-directed learning, hands-on activities, and mixed-age classrooms. Montessori's educational philosophy focuses on developing a child's cognitive, social, and emotional growth. Children are encouraged to explore and learn through discovery using manipulatives. These learning materials promote creativity, critical thinking, and exploration. Their school also incorporated fine arts, music, and theater throughout its curriculum, giving them the well-rounded education they deserved.
While teaching, I understood public schools' challenges, such as overcrowded classrooms, standardized testing, and limited resources. However, it's essential for parents not to let their children suffer due to educational issues that are beyond their control. For children with learning disabilities, the challenges of traditional schools can be incredibly daunting, causing stress for the whole family and disrupting the learning process. So, it shouldn't be a surprise why many parents choose curriculums like Montessori and Waldorf and other alternative methods, such as homeschooling or unschooling, to ensure their neurodivergent children receive the best possible education. By tailoring their child's education to their unique interests, needs, and learning styles, parents can help them develop essential life skills in a compassionate and supportive learning environment.
So, during the early years, everything seemed to be going well. However, I always had a sense of apprehension, fearing that my children would struggle once they left grammar school's safe and supportive hallways. Unfortunately, my fears came true when my children reached high school. My once honor roll children began to struggle to keep up with assignments, rapidly fell behind, and eventually failed classes. Despite having a detailed Individual Educational Plan (IEP), their teachers refused to accommodate their needs; they did not have to adhere to it because it was a private school. This left me lost because, as a family, we had already felt abandoned by the public school system. I quickly realized the traditional school methods were failing my children, causing them to lose confidence and feel anxious and depressed. I was equally frustrated, which also caused me anxiety and depression. Still, I couldn't allow these obstacles to define my children's future and threaten their self-worth and our family dynamic. Therefore, my goal was to create a learning environment that catered to their unique gifts and talents.
After realizing the potential benefits of homeschooling, I decided to try it for my children. The decision proved life-changing; by homeschooling, my children had different academic methods, such as unschooling, which allows for free learning without the limitations and negative perceptions of traditional classrooms. We ran with this approach, and it helped them excel in their areas of expertise, better understand their abilities, and confidently work towards mastery. When we made this change, family and friends observed a significant improvement in their self-confidence with learning again. During my son's senior year of high school, he landed a job as a professional stagehand at the Community Theater Company in the city. After high school graduation, he secured a partial scholarship to attend one of the country's most prestigious performing arts colleges. My daughter took two college classes during her homeschooled high school years, where her confidence in her ability in art excelled. After graduation, she was accepted into a top fine arts college, and both are now living successful adult lives; as parents, we are beyond proud.
Both Doug and Alexis are now living successful adult lives; as parents, we are beyond proud.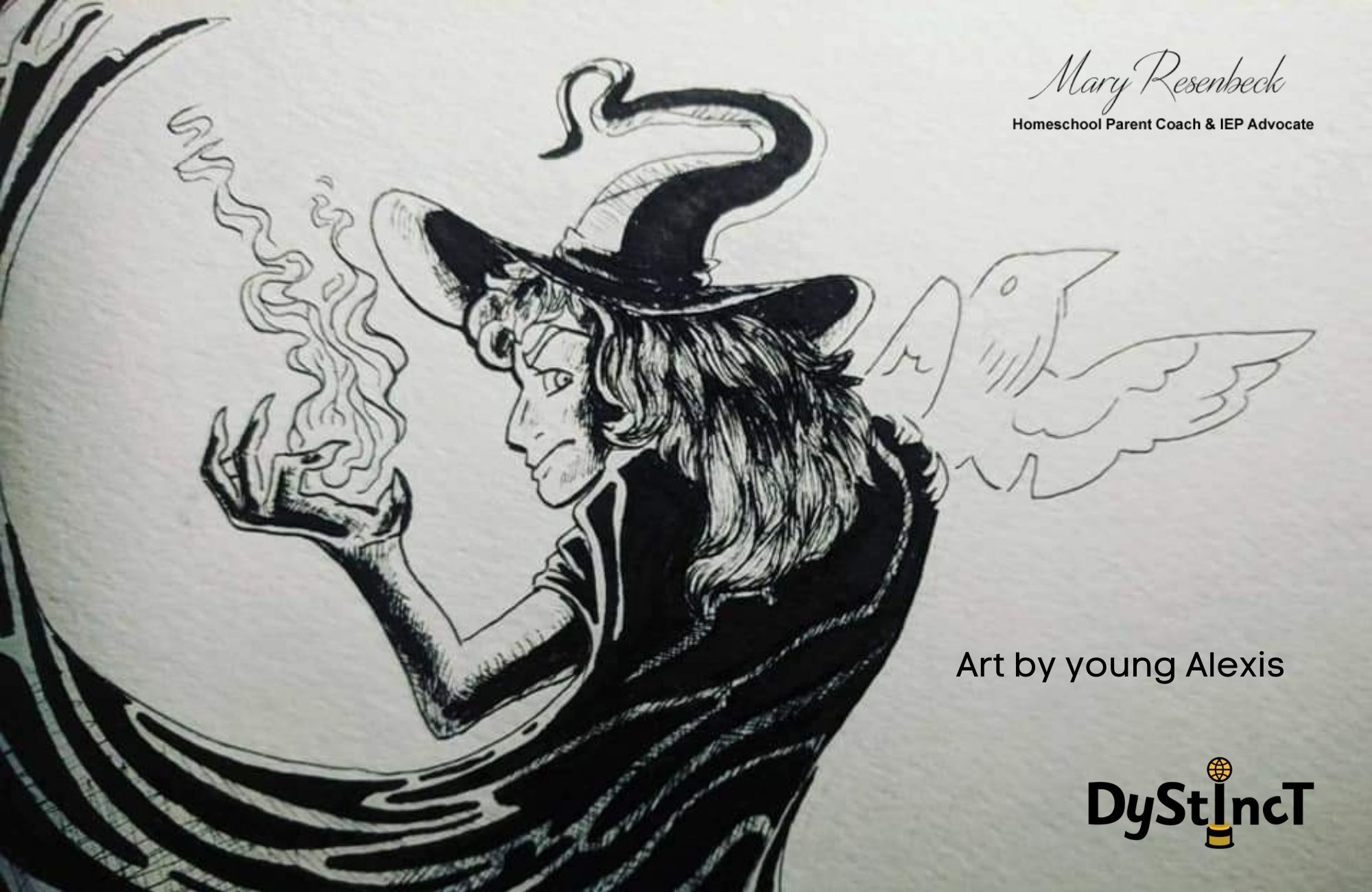 The success of my children's story is not an isolated case; According to a survey on unschooling, 57% of respondents saw a positive impact on their children's learning, with increased efficiency and eagerness to learn. 50% reported emotional and social benefits, such as improved happiness, reduced stress, increased self-confidence, and sociability. Additionally, 57% found that unschooling brought their families closer together. Finally, 36% appreciated the freedom and flexibility that unschooling offered. Overall, the survey suggests that unschooling can benefit children and families in various ways.
Navigating the various educational options for your child can be a daunting task. However, you don't have to do it alone. There are many communities out there dedicated to providing assistance and answering all of your questions. With their guidance, you can create a personalized curriculum that caters to your child's unique needs. As someone who has been through this process for over two decades, I understand how overwhelming it can be. That's why I have spent the past ten years as an educational consultant, homeschool liaison, and IEP advocate to help families like yours discover the endless possibilities when customizing your child's education. Remember, you don't have to go through this alone. Reach out to experts who can offer compassionate guidance every step of the way. Your children will thank you for it.
References
References
Szabo, L. (2018, August 31). ADHD rates in kids have increased over the past 20 years, study finds. ABC News. [Retrieved from abcnews.go.com]
National Center for Learning Disabilities. (n.d.). The state of LD: Understanding the 1 in 5. [Retrieved from ncld.org]
Gray, P. (2012, February 12). The benefits of unschooling: Report I—A large survey. Psychology Today. [Retrieved from psychologytoday.com]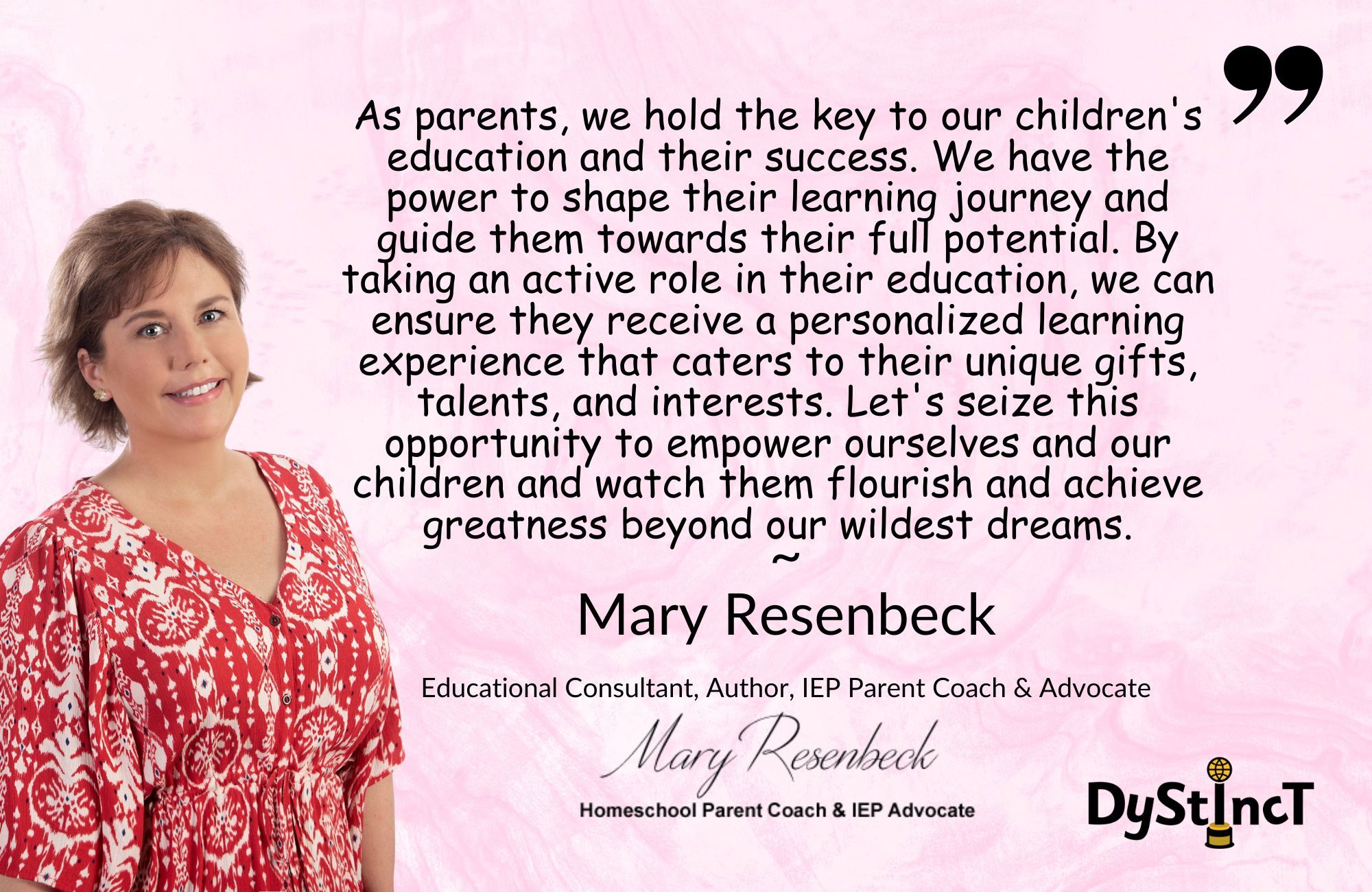 Mary Resenbeck is the author of the book, Take Charge of Your Child's Education! She started her Educational Consultant and IEP parent coach/ advocate business after she successfully homeschooled her twice exceptional two teenage kids with invisible learning differences. As an experienced Montessori classroom teacher, theater instructor, and reading resource specialist since 2000, she provides parents with a wide range of services to help their children thrive and grow with their homeschooling needs.
---
BUY BOOK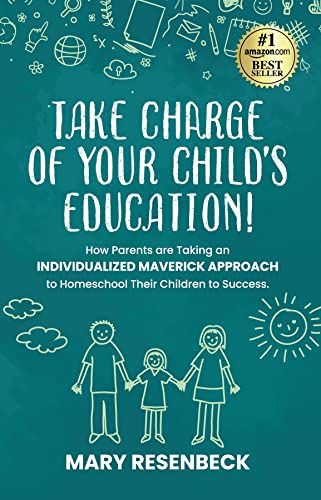 Take Charge of Your Child's Education!
This book is for you if you are...
A parent who is frustrated because you have a child that's not being served in traditional education.
A parent who knows their child is genius in some areas, yet has serious struggles in others, and the teachers don't know what to do to help and you are currently, or are considering homeschooling.
A parent with a child challenged by an Invisible Learning Difference trying to navigate the IEP process and looking for an alternative to the public schools.
Buy on Amazon (#AffiliateLink)
# AffiliateLinks: As an Amazon Associate, Dystinct earns a commission from qualifying purchases made by Dystinct readers on the affiliate links we share. The product details such as product image, description, price, stock, etc are accurate as of the time of publication of this article.
Extracts from Dystinct Magazine
Extracts from Dystinct Magazine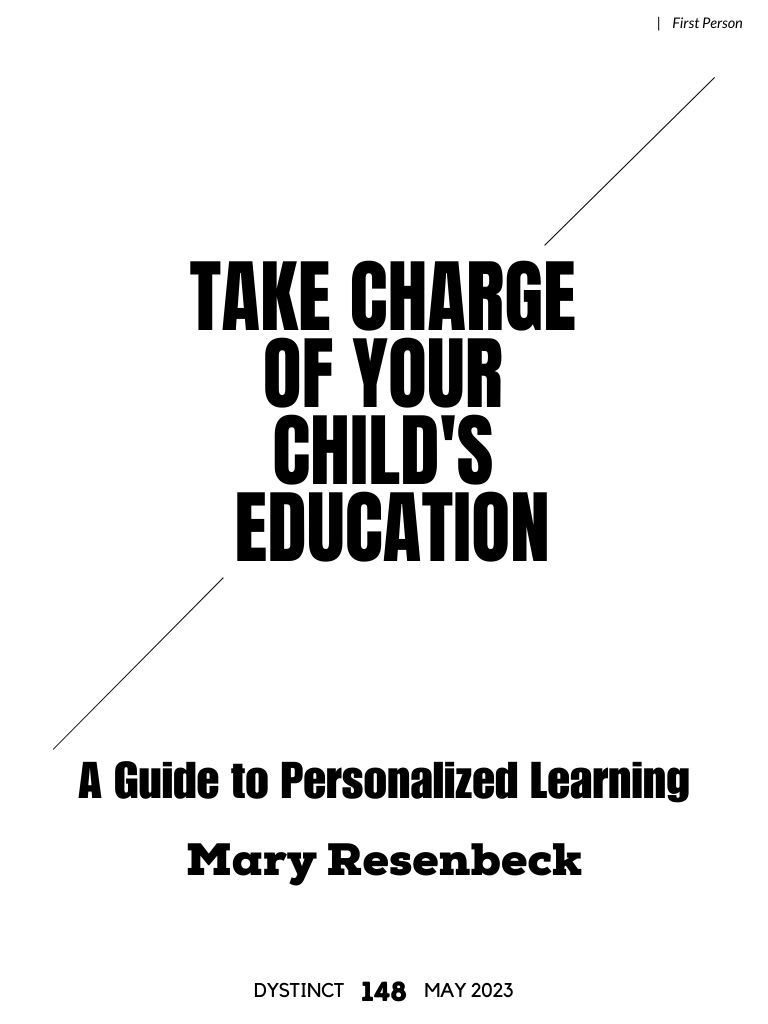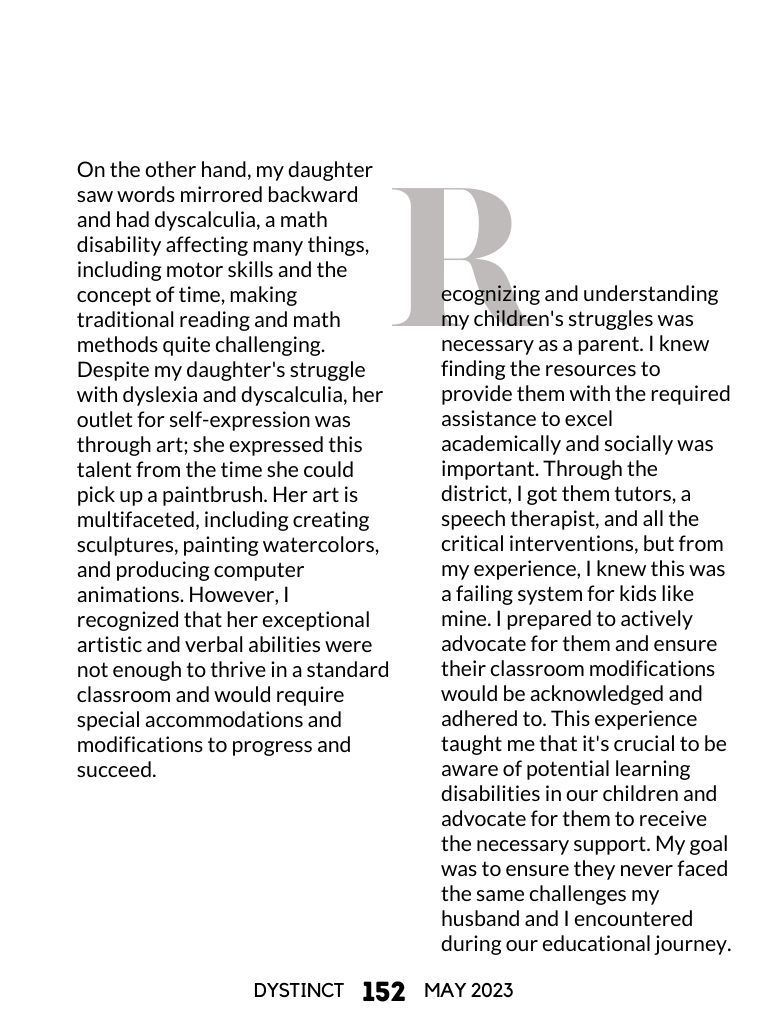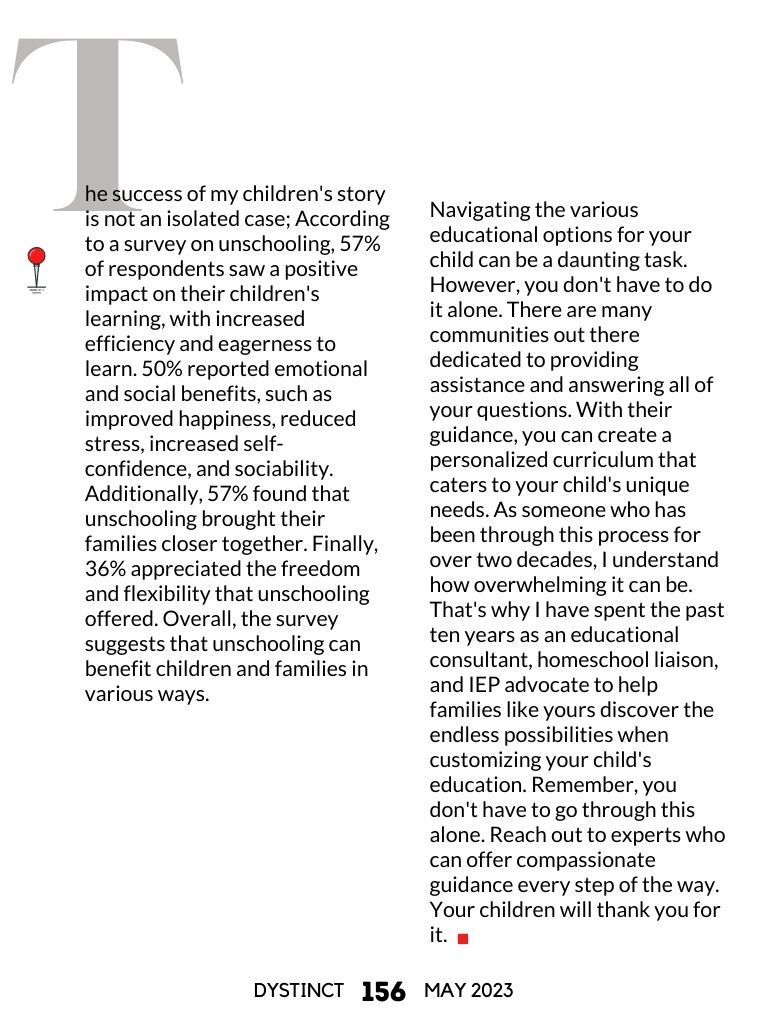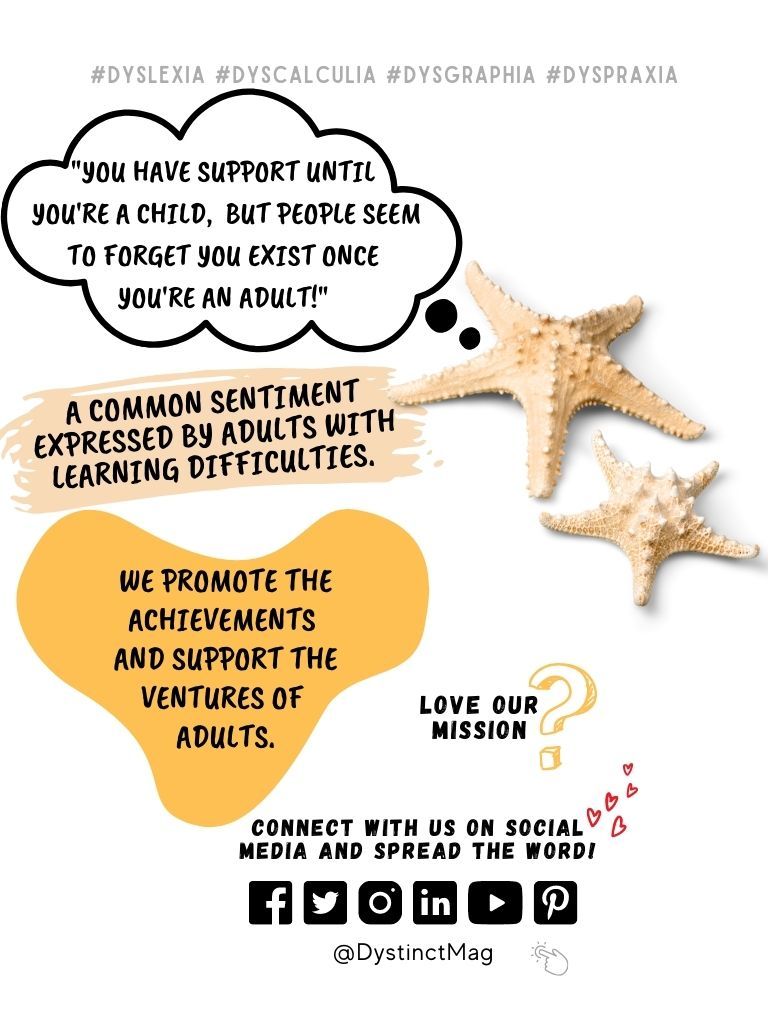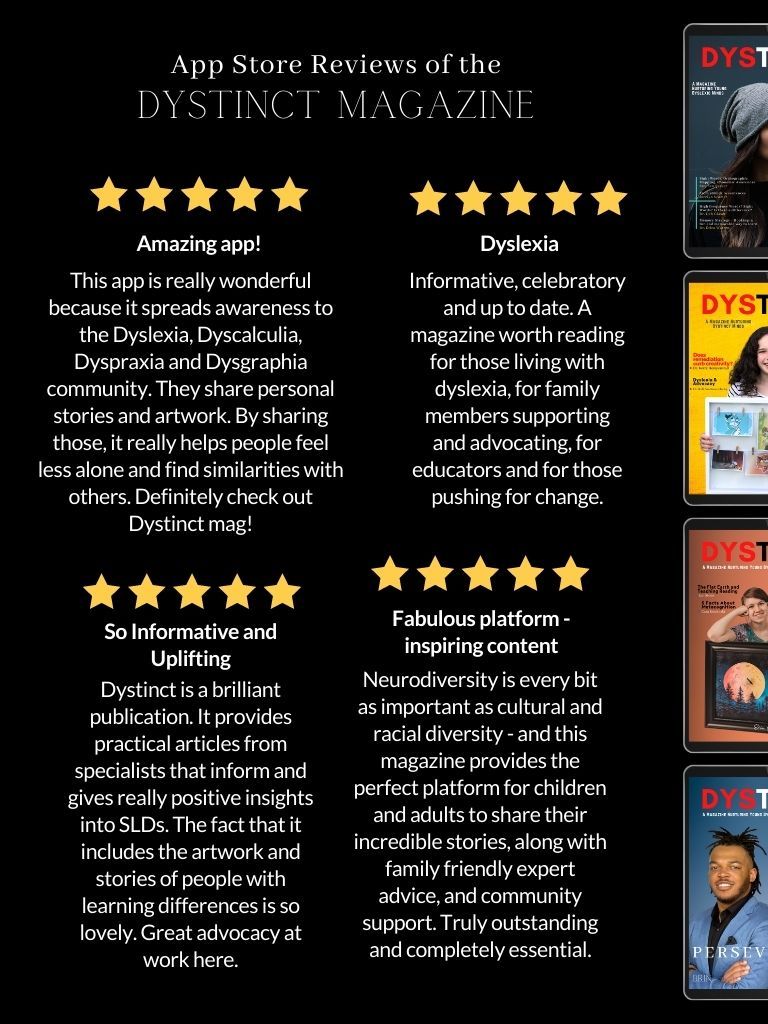 Comments
---