How to start a paid subscription?
That's pretty easy! Just click 'subscribe' button on the top. It will ask you to create an account and pay for subscription, just follow the steps.
Is GST included for Australian Customers?
Yes. GST is included in the subsciption price for Australian Customers.
I don't receive the issues in my email inbox
Please, check your spam folder or the inbox with your promos. If you don't see them there, reach out to us at hello@dystinct.org
How do I access the issues?
You can access the issues right on this website or download the magazine app from Google or Apple App Store!
Is my personal data securely stored?
Absolutely. We don't receive any of your payment credentials, it receives the payment system only. All data is encrypted and complies with the Ghost platform security standards.
How to cancel my subscription?
Cancelling website subscription: To cancel your website subscription, please read further below to check Managing your Account on Dystinct.org.
Cancelling App subscription from Apple App Store: Please contact Apple.

Cancelling App subscription from Google Store: Please contact Google.
Managing your Account on Dystinct.org
Click on the Account button on the top right corner. Your account interface will open up (shown below)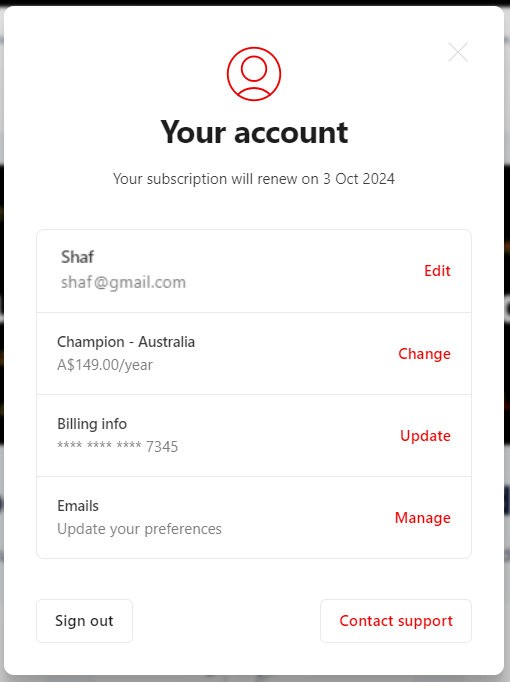 Here you can:
Edit your name/email address
Change your membership plan.
To Cancel your membership plan, click Change and then click Cancel Subscription.
Update your billing information
Manage your email preferences
If you run into any issues, click Contact support to send us an email.
---