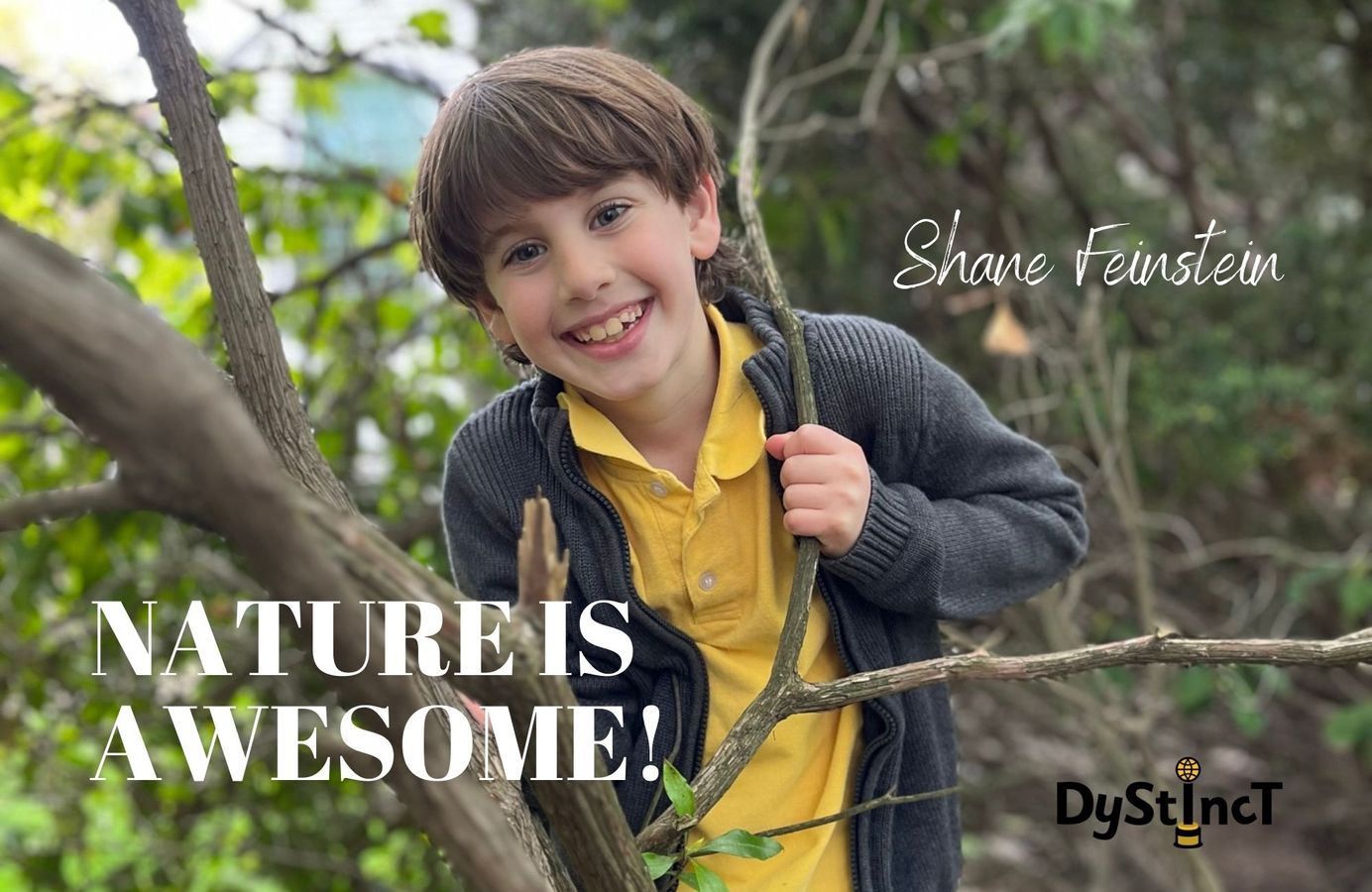 Issue 15: Nature is awesome | Shane Feinstein
8-year-old Shane Feinstein's reflections on his love for trees and how they inspire and help him at school.
Table of Contents
Interviewed by Zahra Nawaz
Reflections of Shane Feinstein
Reflections of Shane Feinstein
Sometimes in school, I look at the trees when I am distracted because they are incredible. I always make shapes and words out of the branches. When I raise my hand, and it takes a long time for the teacher to call on me, I look at the trees and put what I was going to say into the branches, so I don't forget. Then when the teacher comes to my desk, she says, "What are you doing, Shane?" and I say, "I'm looking at the trees because they are awesome!" Then the teacher asks, "Why did you raise your hand?" I reply, "Because I know the answer." I look at the trees, and they remind me of what I was going to say. I tell her the answer, and it is miraculously right. I feel awesome, just like the trees are!
~
Shane Feinstein
8 Years Old
Westchester, New York, USA
A Chat With Shane
A Chat With Shane
Tell us more about yourself.
I am in second grade, and last year when I was in first grade, I didn't know how to read, and school didn't make a lot of sense. Now I am in a different school, finishing second grade, and it teaches me the way that I need to learn. I finally understand why school is a thing! Now I know why other kids would say they loved school. I like learning new things and playing with friends and my family.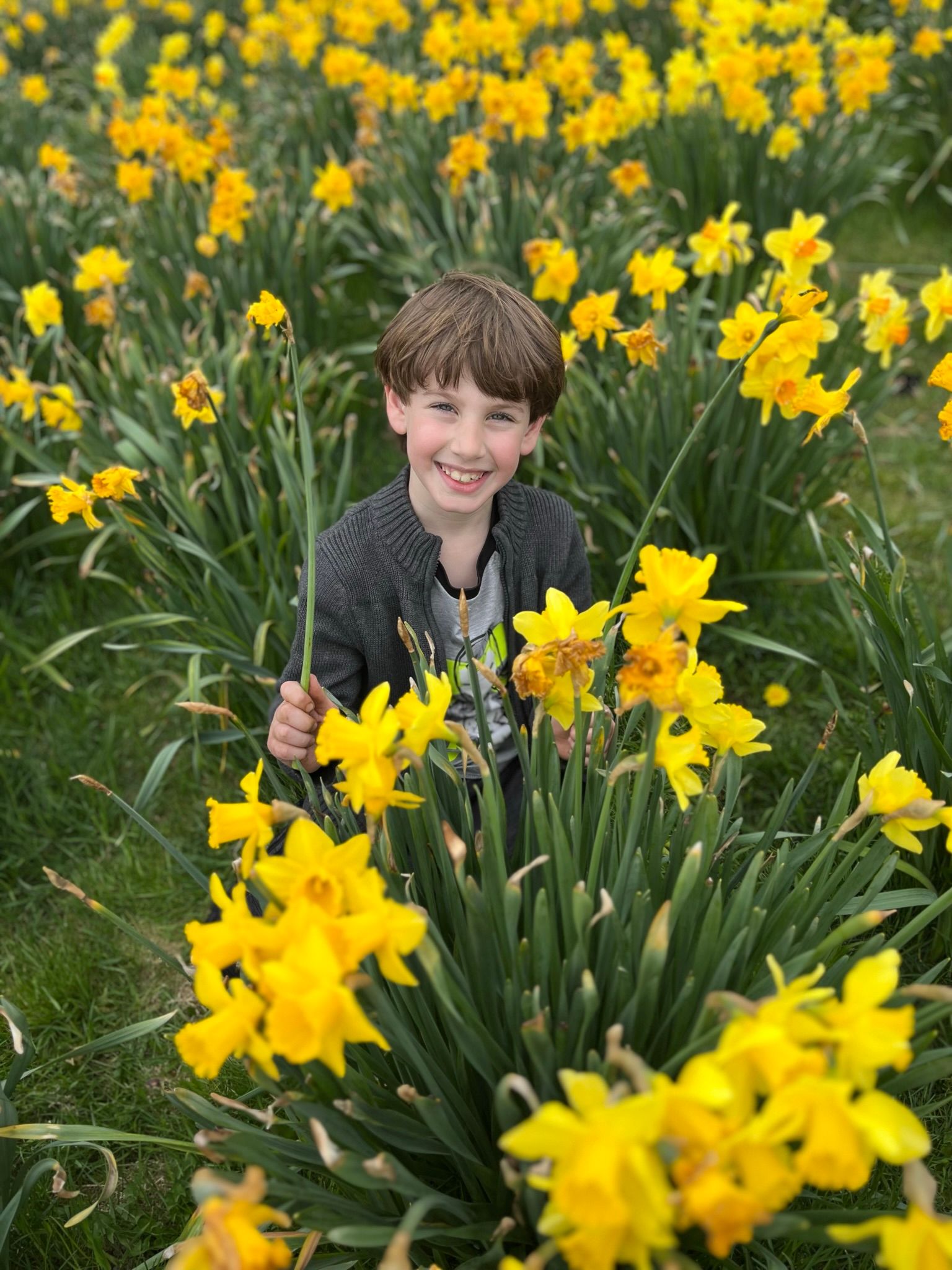 Do you share anything else with your awesome tree friends?
Sometimes I have parties with my tree friends. I give them names based on their size, shape, and color. If a tree is wide and short and has bright leaves, it would be named baby light, and if it is wide and has dark leaves, it would be named baby dark. One of the many awesome things about trees is that they come in different shapes, sizes and colors.
Do you have a favourite tree?
Yes, I have a favorite tree! One day in the backyard, I built a fort, and there was this awesome climbing tree next to it. I could climb so high I could stick my head out from the top of the tree.
What are some things that are hard for you at school?
Learning to read and write is hard, but that's okay. I work hard at it. I have great teachers, and I am getting really good.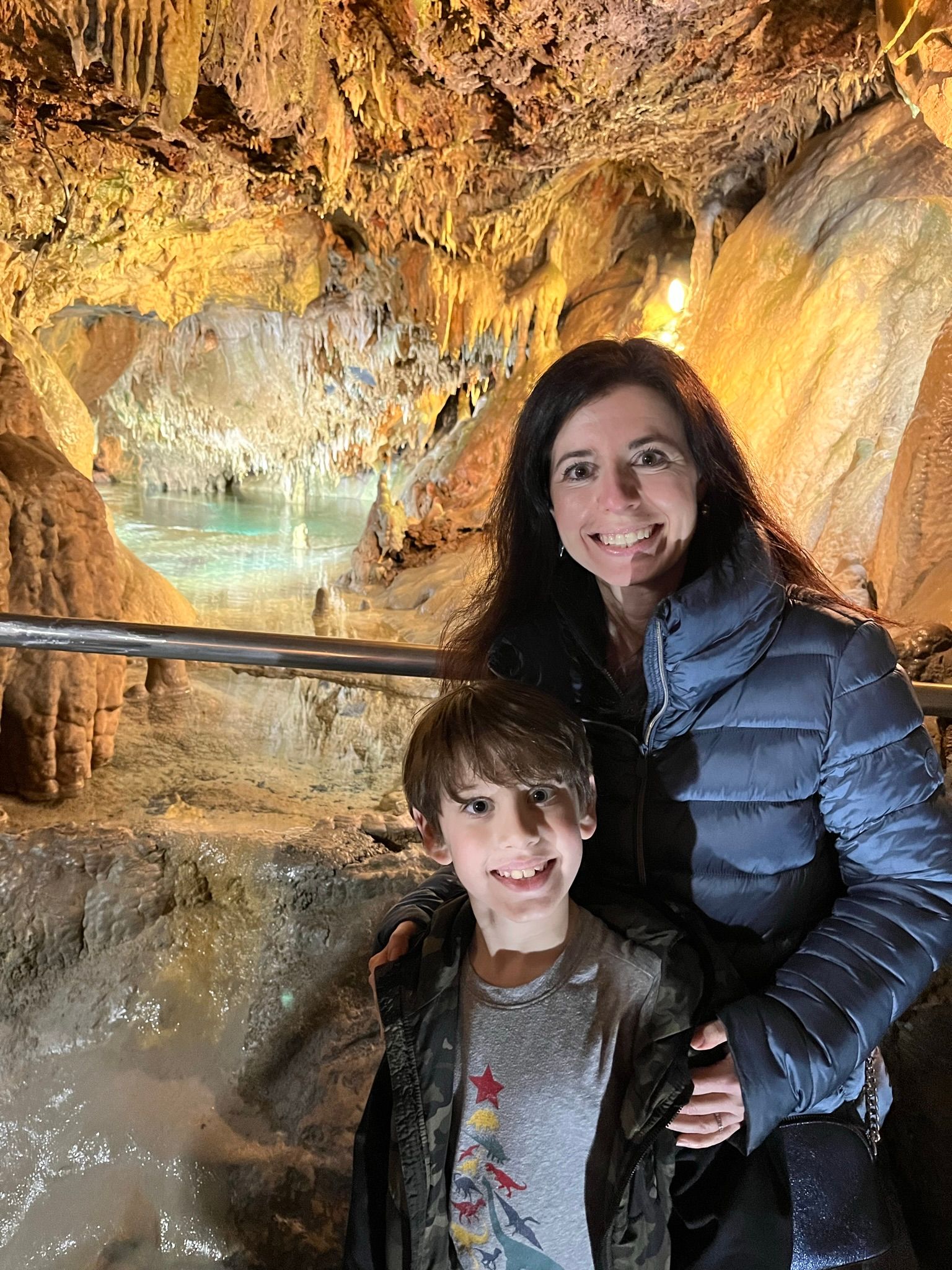 What are some things you are really good at?
Math, gym, recess, and trimming trees. I am very creative.
Who is your best friend, and why?
Jack and Jared because they are both nice and very kind people.
What is the funniest thing that has ever happened to you?
The time when milk came out of my nose and Jack's nose when we had a sleepover at his house. We were laughing so hard I could not breathe! I was so happy.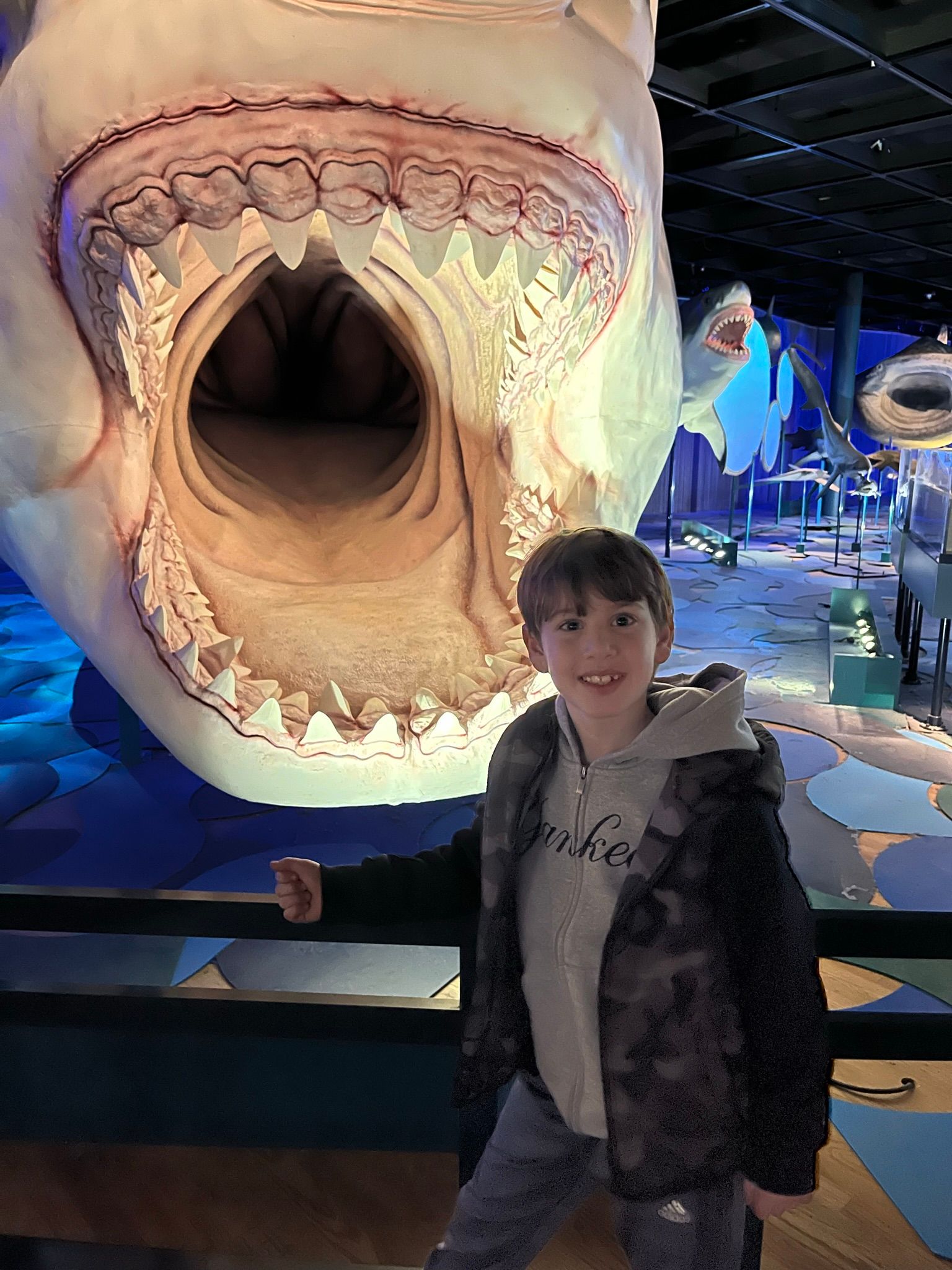 Who is your favourite person in the world, and why?
Jack and Jared.
What do you think your life will be like in the future?
Fun.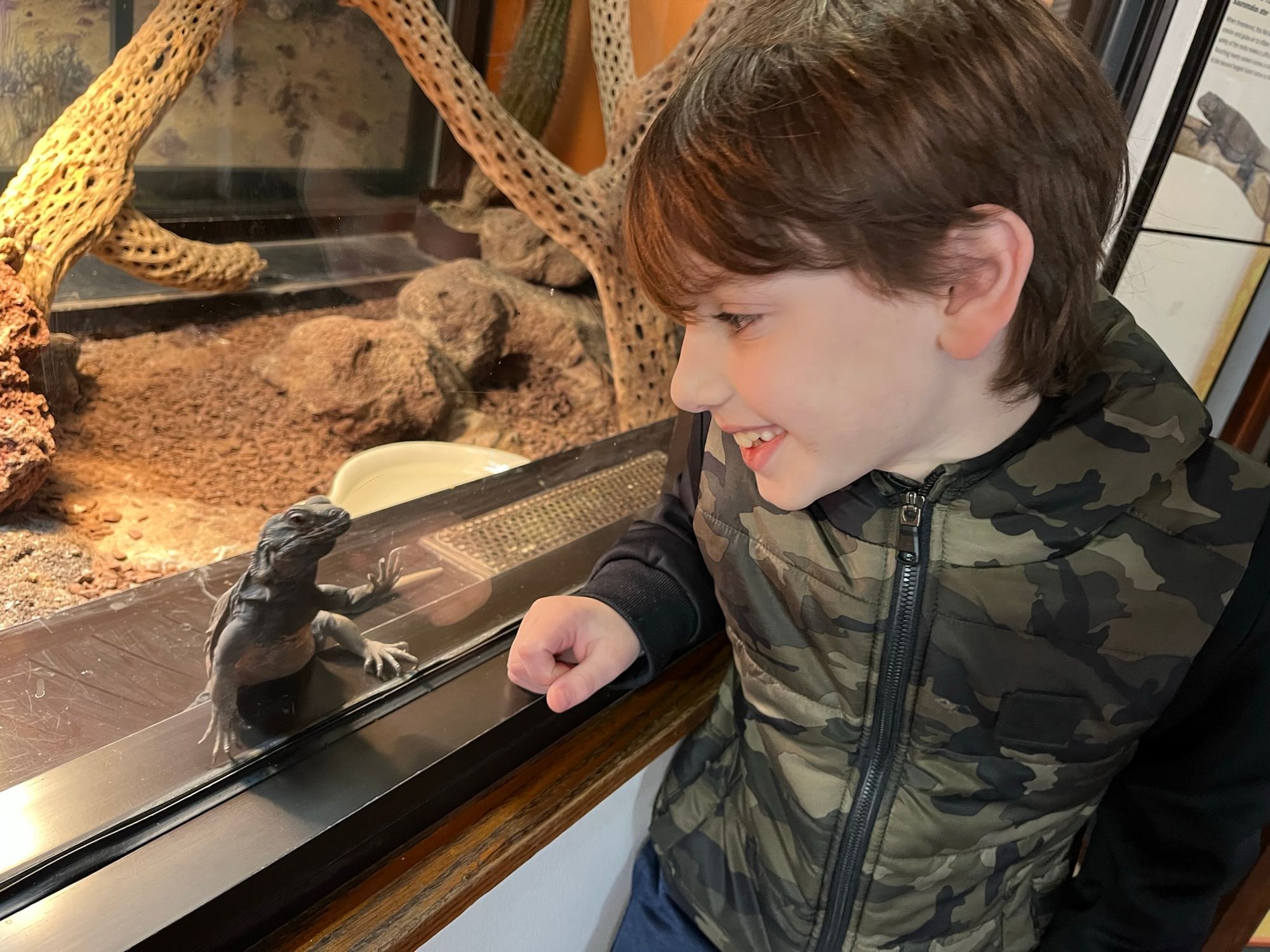 How would you change the world if you could?
Recycle more things and take care of the earth.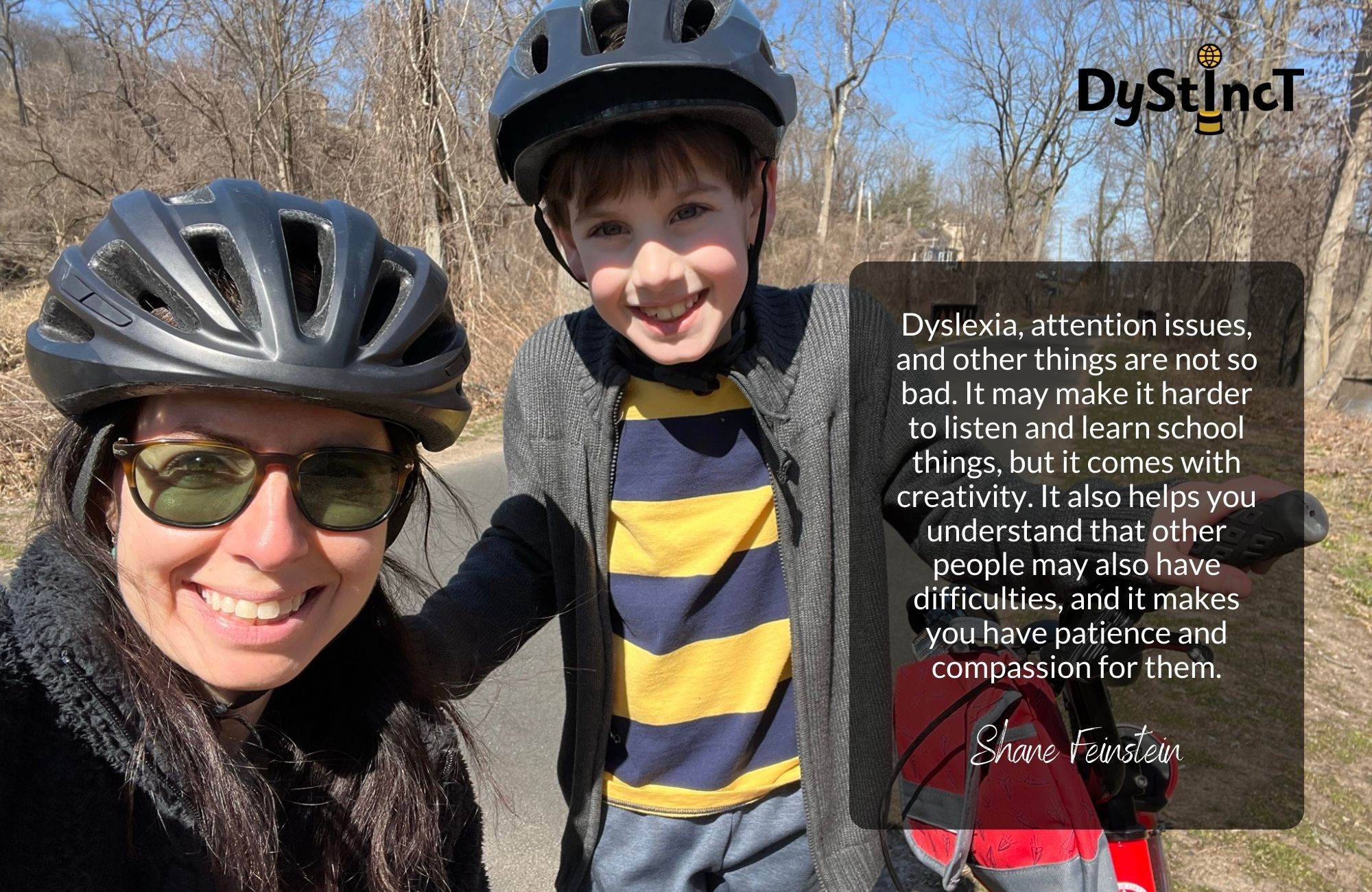 Extracts from the Magazine
Extracts from the Magazine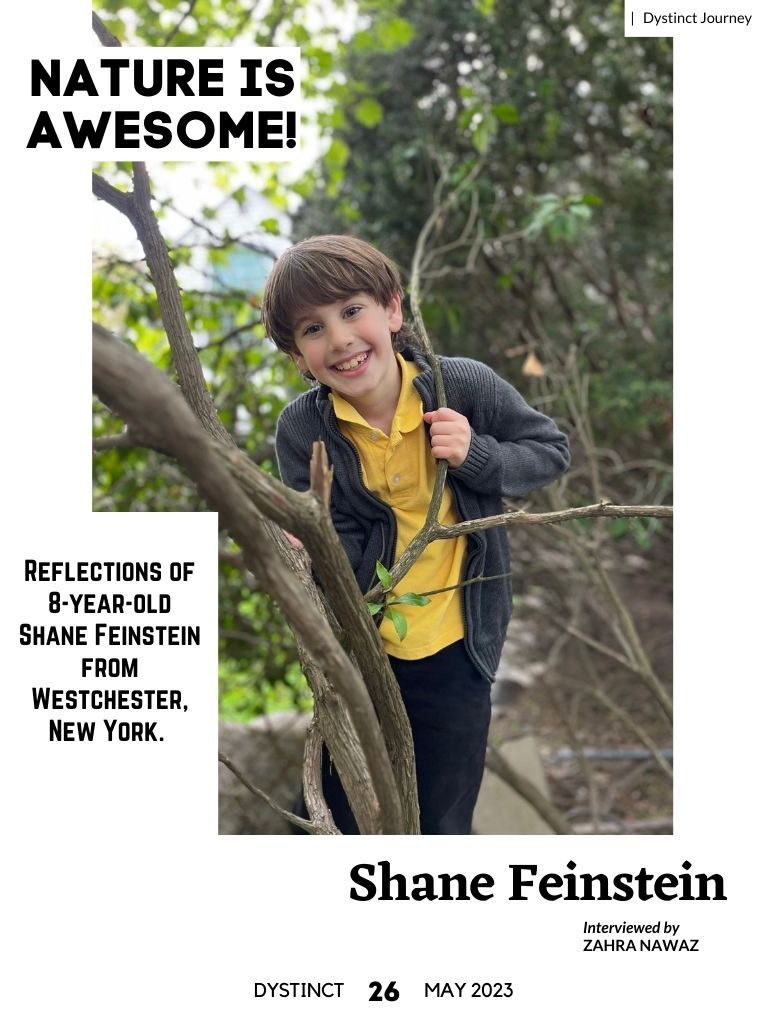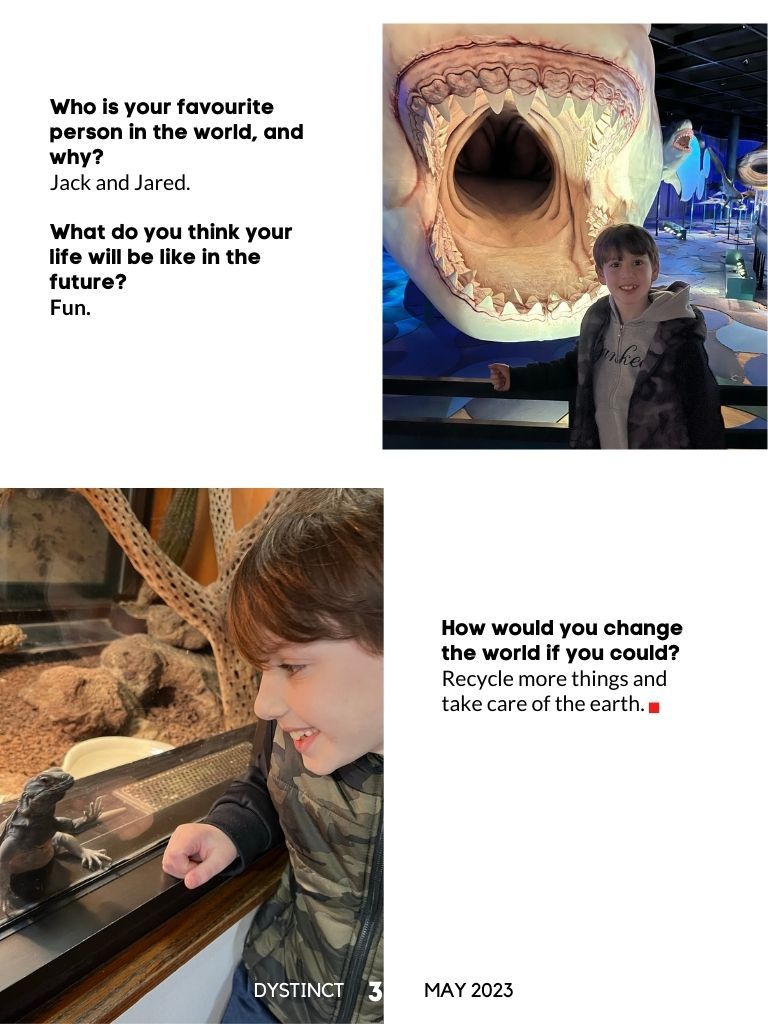 Comments
---