Issue 03: May 2021 Dystinct Magazine
Dystinct Magazine's 3rd issue: May 2021 is available to download on Apple and Android devices. The issue covers inspirational stories from children and adults with learning difficulties (dyslexia, dysgraphia, dysgraphia and dyspraxia).
Table of Contents
How To Access Dystinct Magazine
On the Website
👉 Read further below to access all the content of the magazine on the website layout. Check links to each article in
Topics covered in this issue
On The Cover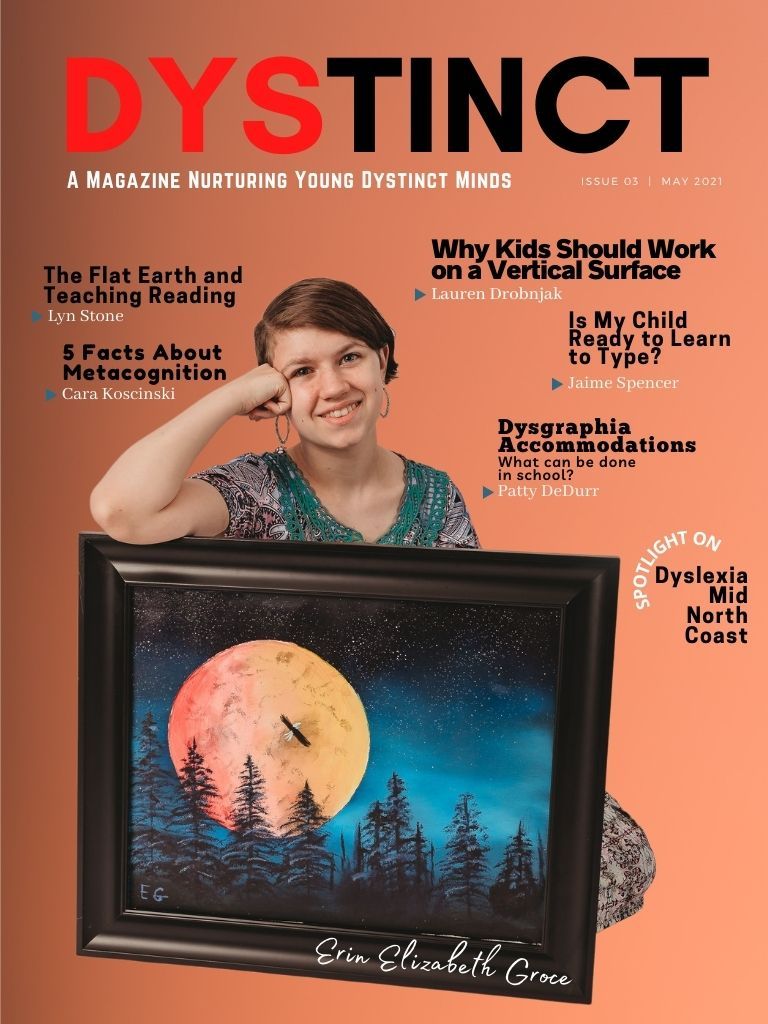 On the cover is Erin Elizabeth Groce
TOPICS COVERED IN THIS ISSUE
The May 2021 issue of Dystinct Magazine brings to you:
1) The Dystinct Journey of TitanGabrielse [Click here to read]
The story of the 9-year-old Titan Gabrielse from North Carolina, who has been instrumental in establishing a reading club at his school, which sparked some much-needed dyslexia awareness within his community.
2) Reading Remediation for Individuals with Dyslexia: What is it, and what happens when it ends? – by Kaitlin Feriante & Ruthie Swibel [Click here to read]
This article discusses the basics of dyslexia, the various components of effective reading remediation and what the outcome of reading remediation looks and feels like.
3) The Truth Behind the Rise – by Amy Rebekah Melissa Mabile [Click here to read]
A dyslexic student's account of how audiobooks opened for her a world of imagination that she never knew existed before she was unwittingly introduced to audiobooks in the sixth grade.
4) The FlatEarth and Teaching Reading – by Lyn Stone [Click here to read]
Lyn Stone briefly delves into the three approaches to reading - phonics, whole language, and whole word and shares her view on why the whole language and whole word methods are like the flat earth.
5) Dyslexia but with Numbers – by Dawn Johnson [Click here to read]
Dawn Johnson talks of her struggles growing up with dyscalculia and how she discovered only recently at 43 years of age that her struggles had a name all along.
6) Shifting the Balance: One School's Journey of Adopting the Science of Reading – by James Dobson [Click here to read]
James' tale of how he orchestrated the monumental task of changing his school's literacy practices to align with the Science of Reading to better support all students in their reading journey.
7) The Dystinct Journey of Erin Elizabeth Groce [Click here to read]
The inspiring story of the 17-year-old from Indiana who was instrumental in adding the definition of the term dyslexia into her state educational law.
8) Why Kids Should Work on a Vertical Surface – by Lauren Drobnjak [Click here to read]
Lauren Drobnjak discusses the developmental benefits of writing and working on the vertical surface and has some great suggestions of engaging ways to get children to play and work on vertical surfaces.
9) 5 Facts About Metacognition – What Is It? – by Cara Koscinski [Click here to read]
Cara Koscinski explains metacognition and shares five tips for a better understanding of why metacognition is an important skill and how educators and parents can help children have the power to problem-solve.
10) Spotlight on Dyslexia Mid North Coast [Click here to read]
This article features the Dystinct journeys of the Youth Ambassadors and leaders of the DMNC Youth Ambassador Program.
11) Transition from Student to Employee-a neurodivergent perspective – by Janette Beetham [Click here to read]
Janet Beetham outlines the various factors that neurodivergent students need to consider while venturing out into the workforce for an effective transition from student to employee.
12) Why I Teach Phonics in Preschool – by Keryn Johnson [Click here to read]
Educator Keryn Johnson who operates a Pre-Prep Program for four-year-olds, talks of the factors that have influenced her decision as well as the methods she employs to run a structured program that is phenomenally successful in producing school ready children every year.
13) Is My Child Ready to Learn to Type? – Developmental Progression of Keyboarding Skills – by Jaime Spencer [Click here to read]
Jaime Spencer compares keyboarding vs. handwriting skills and outlines the developmental progression of keyboarding skills from kinder to eighth grade.
14) Working inside AND outside the box in the mainstream classroom - by Anne Italiano. [Click here to read]
Anne Italiano discusses creative ideas to introduce differentiation in the mainstream classroom to cater to Tier 2 & 3 students effectively.
15) Dysgraphia Accommodations in School – By Patty DeDurr [Click here to read]
Patty DeDurr outlines practical grade-wise accommodations that can be provided to children with dysgraphia to help them learn and participate independently in the general education curriculum.
16) Love your Difference – by Donna Gargett [Click here to read]
Donna Gargett talks of the humanistic aspect of dyslexia and how educators and parents can instil in their children that their superpower lies in just being themselves and loving their difference.
14) I wish I could die so I could come back without these problems – by Ann V. Wixon [Click here to read]
Ann V. Wixon, the author of Devon in Disney, a book that features a boy with dyslexia as its protagonist, shares her experience raising her child with dyslexia, who inspired her to write this book.

Editor's Note
It has been nearly half a year since we launched our first issue in January. I started as just a parent with much passion to affect a positive change and little experience required to execute an undertaking as big as this. I feel like our processes have become more defined now, and I see our ideas falling into place. I'm especially loving all the meaningful connections that I have been able to make with the tribe.
Reading about people's inspiring journeys is one of my favourite parts of the magazine, and in this issue, we are sharing the voices of a few determined individuals who are taking charge of their learning difficulties and leaving a significant impact within their communities. We also have valuable content from leading specialists in the field of learning difficulties.
We are planning on publishing a year-end hardcopy publication of the Dystinct Magazine with some of the best content from the digital issues in time for Dyslexia Awareness Month in October. Follow us on social media for some exciting announcements and collaborations.
Both person first and diagnosis first language has been used throughout this magazine to be sensitive to people who feel passionately about either way of addressing individuals.
I hope you enjoy reading this issue and all the specialist content covered.
Please get in touch with me if you have any feedback, ideas, or stories to share to change the narrative surrounding learning disabilities.
Thanks
Zahra Nawaz Shafeeq
Extracts from the Magazine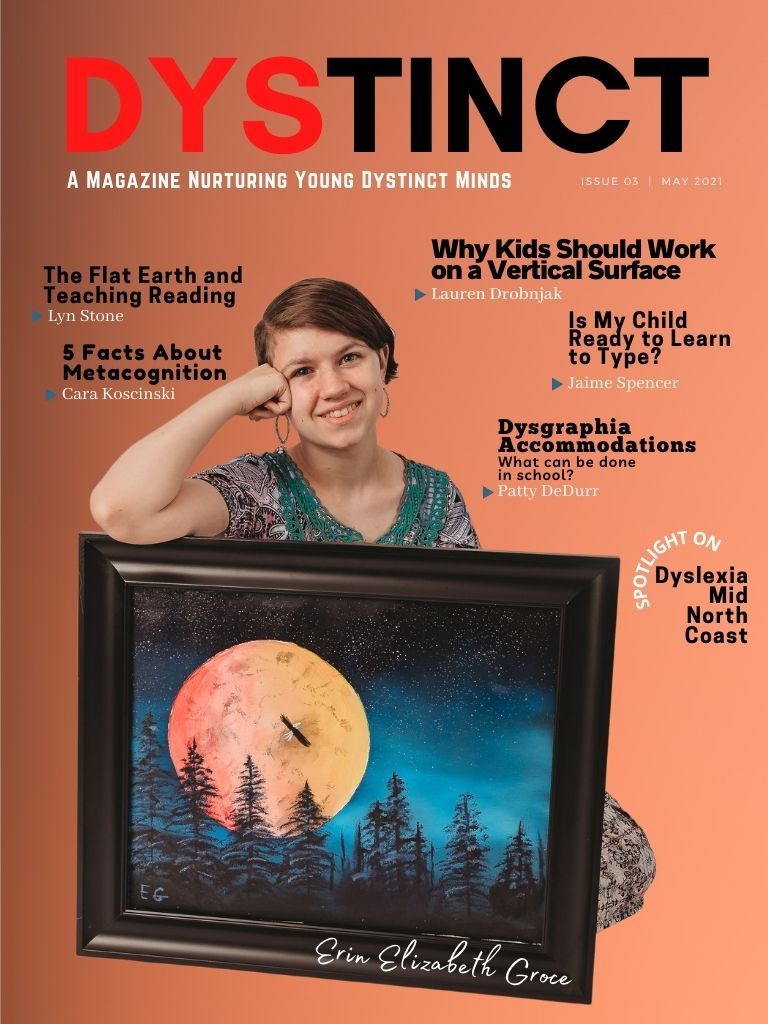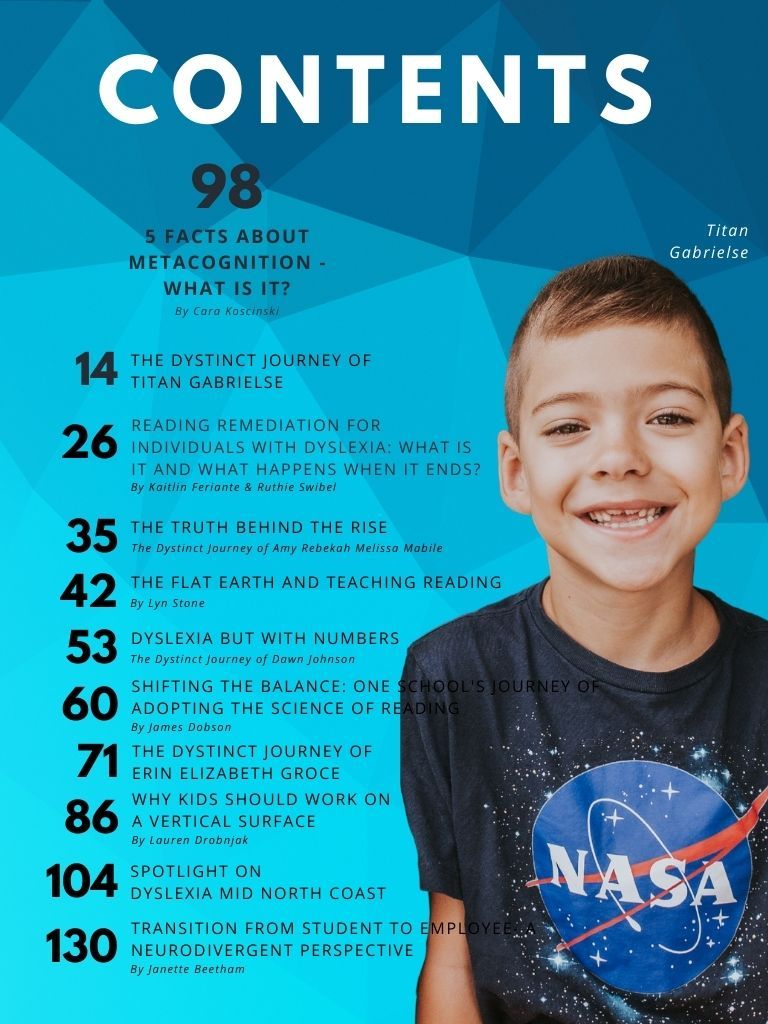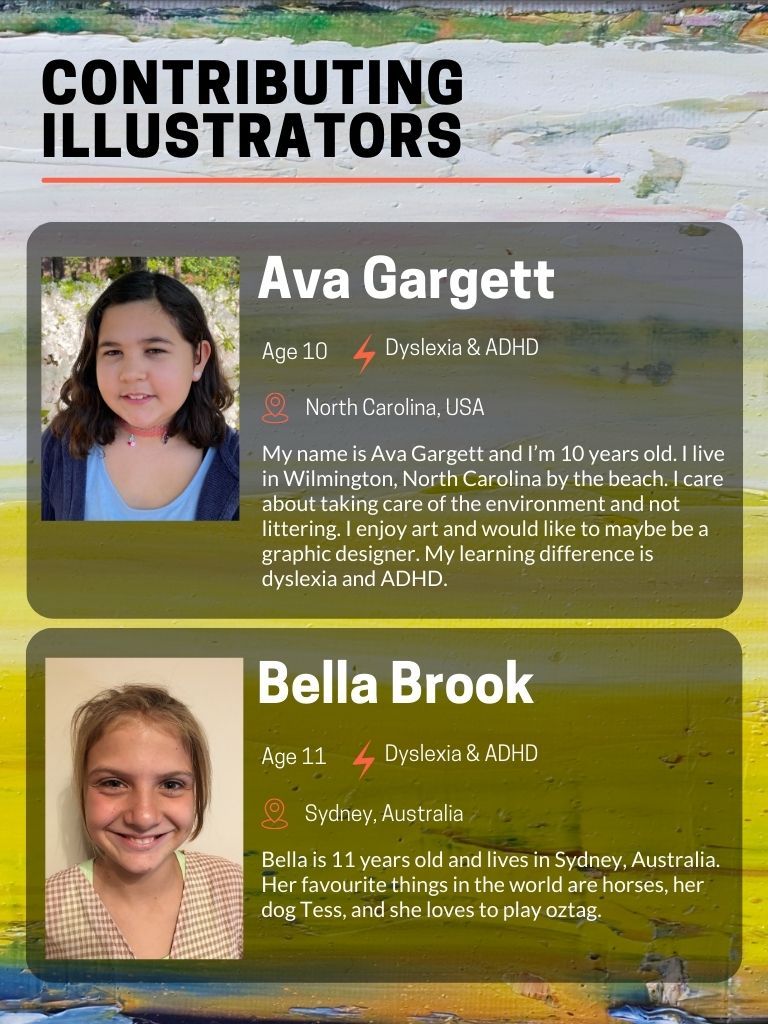 Comments
---