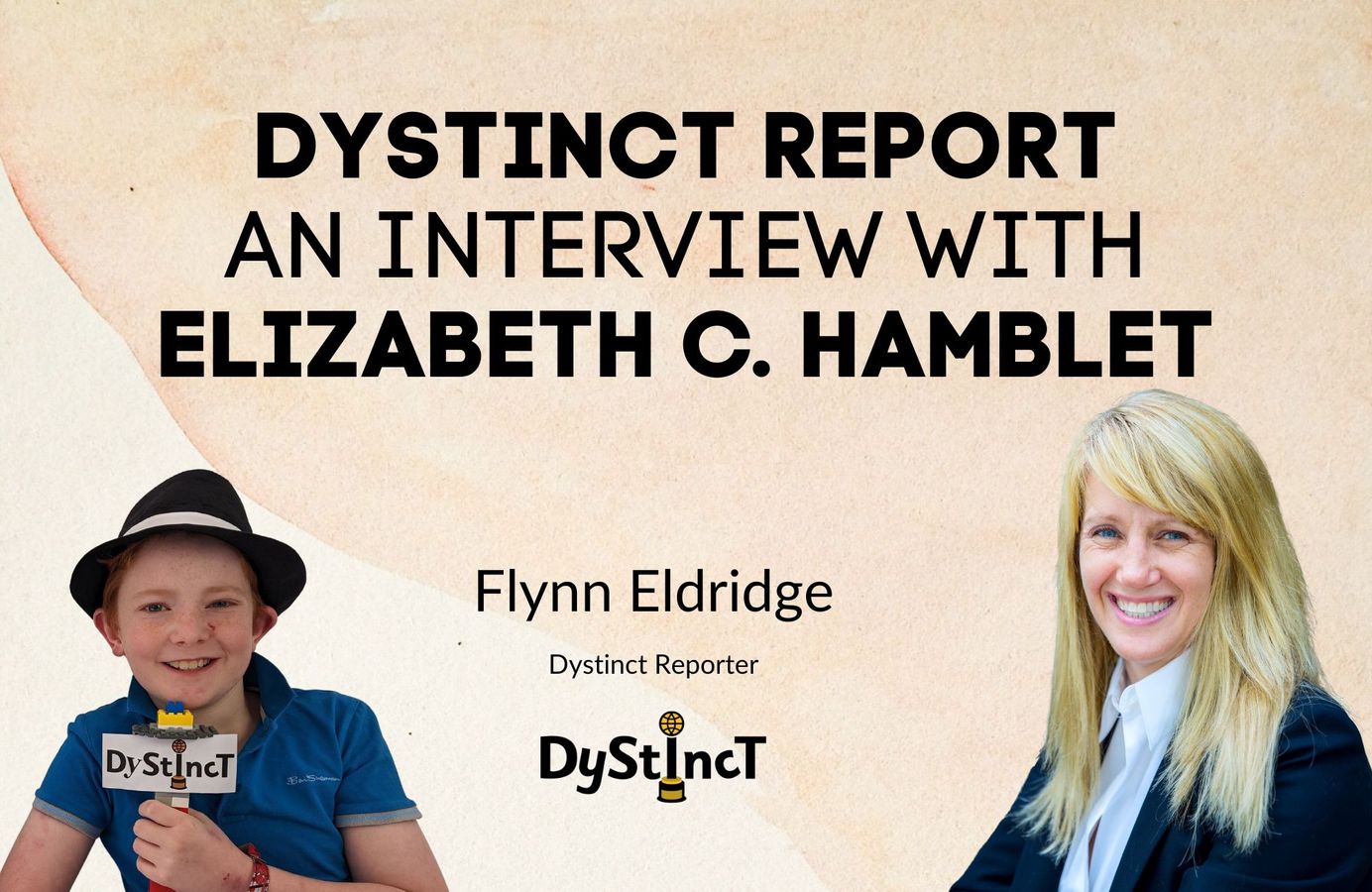 Issue 16: Dystinct Report – Flynn Eldridge's Interview with Elizabeth C. Hamblet
Ten-year-old journalist Flynn Eldridge has a chat with learning disabilities consultant Elizabeth C. Hamblet, a recognized author and speaker. She offers advice and makes presentations based on her professional experiences drawn from her 20+ years as a college-level learning disabilities specialist.
Table of Contents
Elizabeth C. Hamblet is a recognized author and speaker. She offers advice and makes presentations based on her professional experiences drawn from her 20+ years as a college-level learning disabilities specialist. ldadvisory.com
Elizabeth C. Hamblet has worked both ends of the college transition. She began her career as a high school special education teacher and then began working at the college level in the late 1990s. She is now at her third university, working in a disability services office as a learning consultant.
In 2008, recognizing that too many people didn't know about the changes awaiting students with disabilities at college, Elizabeth began offering programs to families and professionals on how to prepare students for the transition, speaking locally and at national conferences. In addition to being a requested presenter, she is also a contributing writer for Disability Compliance for Higher Education, and and her work has appeared in numerous other journals and online platforms.
The Interview
The Interview
Dystinct reporter Flynn Eldridge has a chat with Elizabeth about her work and new book.
Excerpts from the Interview
Excerpts from the Interview

Tell us about your background as a Learning Consultant.
I started this part of my career as a high school special education teacher in the mid-1990s. At one point, I had a part-time job, and I started working at a college as a learning disabilities consultant there. And that was work I really enjoyed. I'm now at the third university I've worked in, in about 25 years. I get to meet one-on-one with students who are registered with our office, and I help them with things like time management, organisation, reading and writing strategies, etc.
What led you to become an author?
As I started working at the college level, I realised that when I was trained to work at the high school level, there were things that I did not know about how the laws change at college and how that affects things like accommodations. I had a real interest in sharing that information so that students could get the right preparation, and I thought a book was a good way to do that.
Have I got it right that college is also what some countries call university in Australia? Some colleges are years 10 to 12. What is your definition of college?
I love this question, and I tried to do some homework and look up the difference between a university and a college in America. Just to be clear, in the US, teenagers attend what we call high school, grades nine through 12.
Tell us more about your book Seven Steps to College Success: A Pathway for Students with Disabilities.
I try to make a really logical progression for readers, and it's intended for parents, professionals, and for students who really want to learn a lot. I find that sometimes students just want the basics. They don't want as much detail as the book provides. But, I talk about the differences in laws that apply at the college level here in the US and what kinds of changes folks might recognise. And then talk about how students get access to accommodations at the college level because that's also different. What kinds of academic and non-academic skills do they need for success. We talk a little bit about what students might want to think about when they're looking at colleges. Also, I speak to some Deans of Admissions at colleges to see what they think about students talking about their disability in their college applications and how they view those things. And then the last bit is all about the kinds of accommodations students might or might not commonly expect to have approved.
What big tip can you share with the Dystinct community about moving to college?
It's the right move for a lot of students, just as with their neurotypical peers. I think that they should think about why they want to go to college. A lot of students just do it, and that's often fine. But if they have found that the academic tasks they do in high school don't really interest them and they aren't things that they want to do for another four years here in the United States, then they may want to look at programs that are more focused on career paths that are interesting to them. But for those who do want to go, I want to let them know that students with disabilities are attending all sorts of schools all over the country. What we call very highly selective colleges here in the States should have basic accommodations, as do community colleges and all sorts of colleges. So, if they go, I recommend that they:
Register for their accommodations and utilise them.
Utilise the other supports on campus, like counselling centres and tutoring.
Try to connect with some folks on campus that might serve as mentors to them or just good connections.
Connect with their peers.
Find an activity they really like and take advantage of the full experience.
What are the books that you have written?
I have two previous editions of this book. The first one is called Seven Steps for Success, High School to College Transition Strategies for Students with Disabilities. The other one was called From High School to College, Steps to Success for Students with Disabilities, but they are now out of print since the new one is out.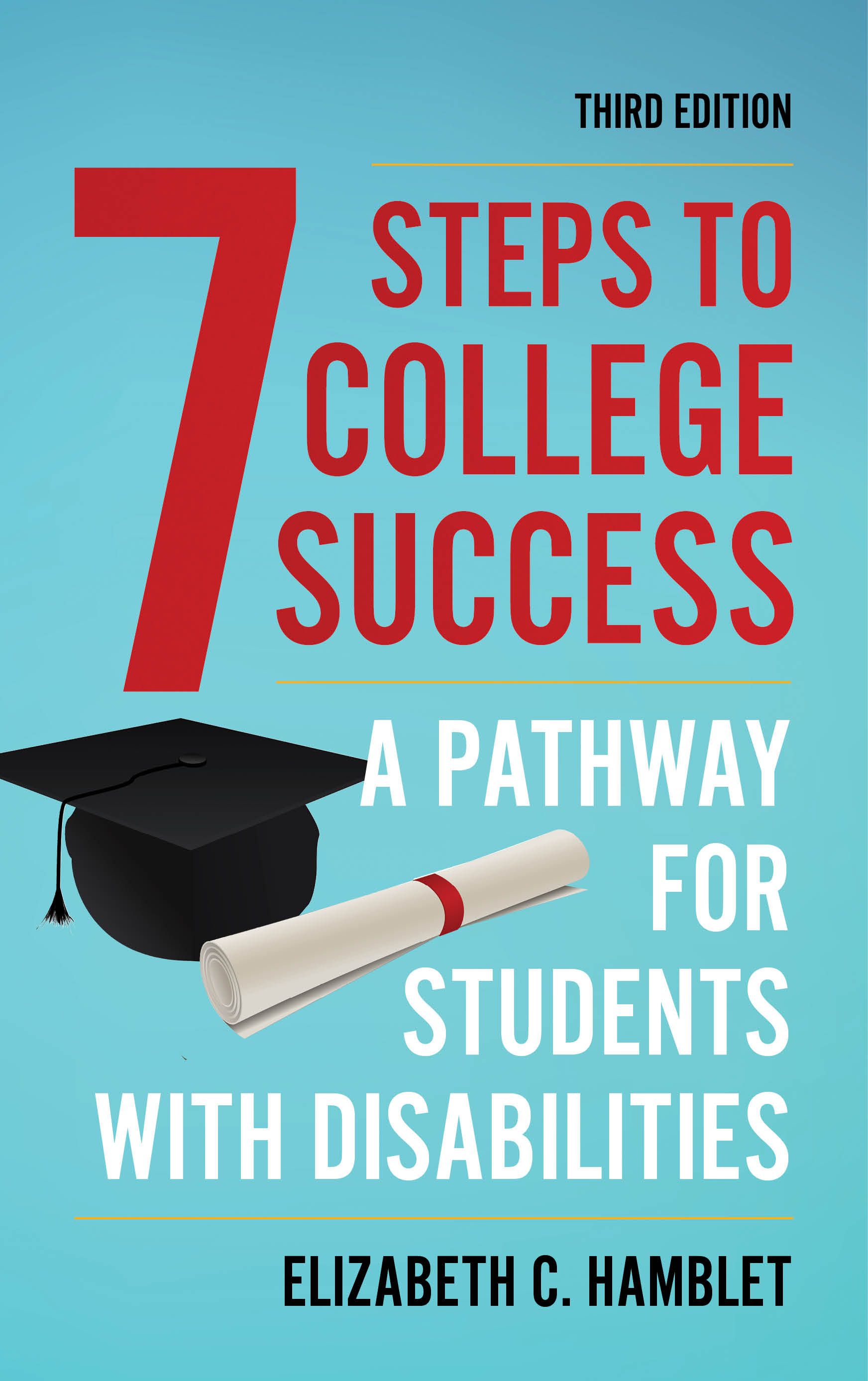 Seven Steps to College Success: A Pathway for Students with Disabilities
In this essential guide, Elizabeth C. Hamblet builds a foundation of knowledge step-by-step and answers your urgent questions, including how:
students access accommodations, which ones commonly are and aren't approved, and what documentation they may need to request them
parents and professionals can help students develop the key personal and academic skills needed for self-management at college
students can find colleges that are a good fit in all of the important ways and what admissions directors want them to know about the application process.
Buy on Amazon (#AffiliateLink)
# AffiliateLinks: As an Amazon Associate, Dystinct earns a commission from qualifying purchases made by Dystinct readers on the affiliate links we share. The product details such as product image, description, price, stock, etc are accurate as of the time of publication of this article.
Being dyslexic, I personally like visuals. Do your books have pictures? If so, who's the illustrator?
That's a great question. My book does not have any visuals except for the cover, and I actually didn't get to find out who designed the cover.
What country are you based in, and what is your favourite place there
I'm based in the United States, and for my favourite place here, I'm going to have to say where I live here in New Jersey.
What is a fun fact about you?
A fun fact about me is that when I was 16 in, what we call here a junior in high school, which means I was in my third year of high school, I marched in the Walt Disney World Main Street Parade with my high school marching band. We had won a contest, I think it was a drawing, and we marched on Main Street. I played the flute at that time, but I don't anymore.
Flynn Eldridge
Dystinct Journalist
Age 10
Dyslexia, Dysgraphia, and ADHD inattentive
Regional NSW, Australia
Flynn Eldridge
Flynn started homeschooling in 2020 as the result of the COVID-19 lockdown. Flynn homeschools because of school bullying, claustrophobia from the small space in the classroom, and anxiety from his dyslexia and dysgraphia. Flynn finds reporting fun, sometimes scary, and ultra exciting. Flynn likes to dress up as an old-time reporter and ask a range of questions, as that is his style. Flynn builds loads of different lego creations, such as the rainbow spinning-top microphone he uses in the interview. Flynn loves homeschooling because he can be finished by 2 pm and have more playtime. He learns more, his work is better quality, and Flynn is doing better than his dad at math!
Extracts from Dystinct Magazine
Extracts from Dystinct Magazine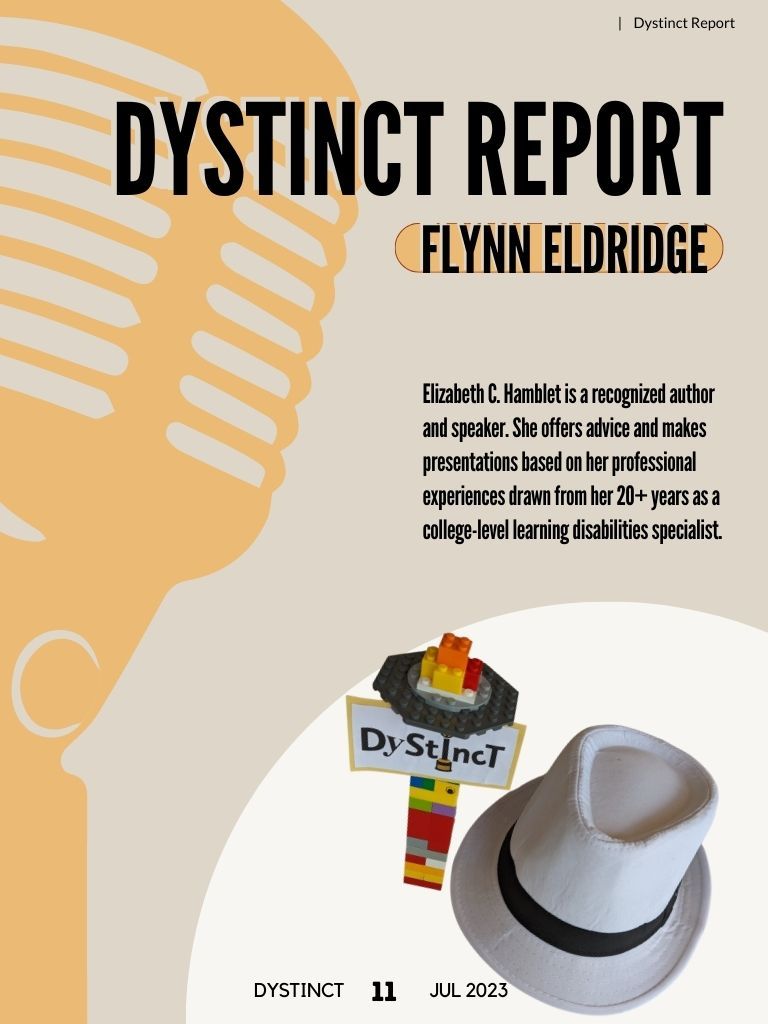 Comments
---