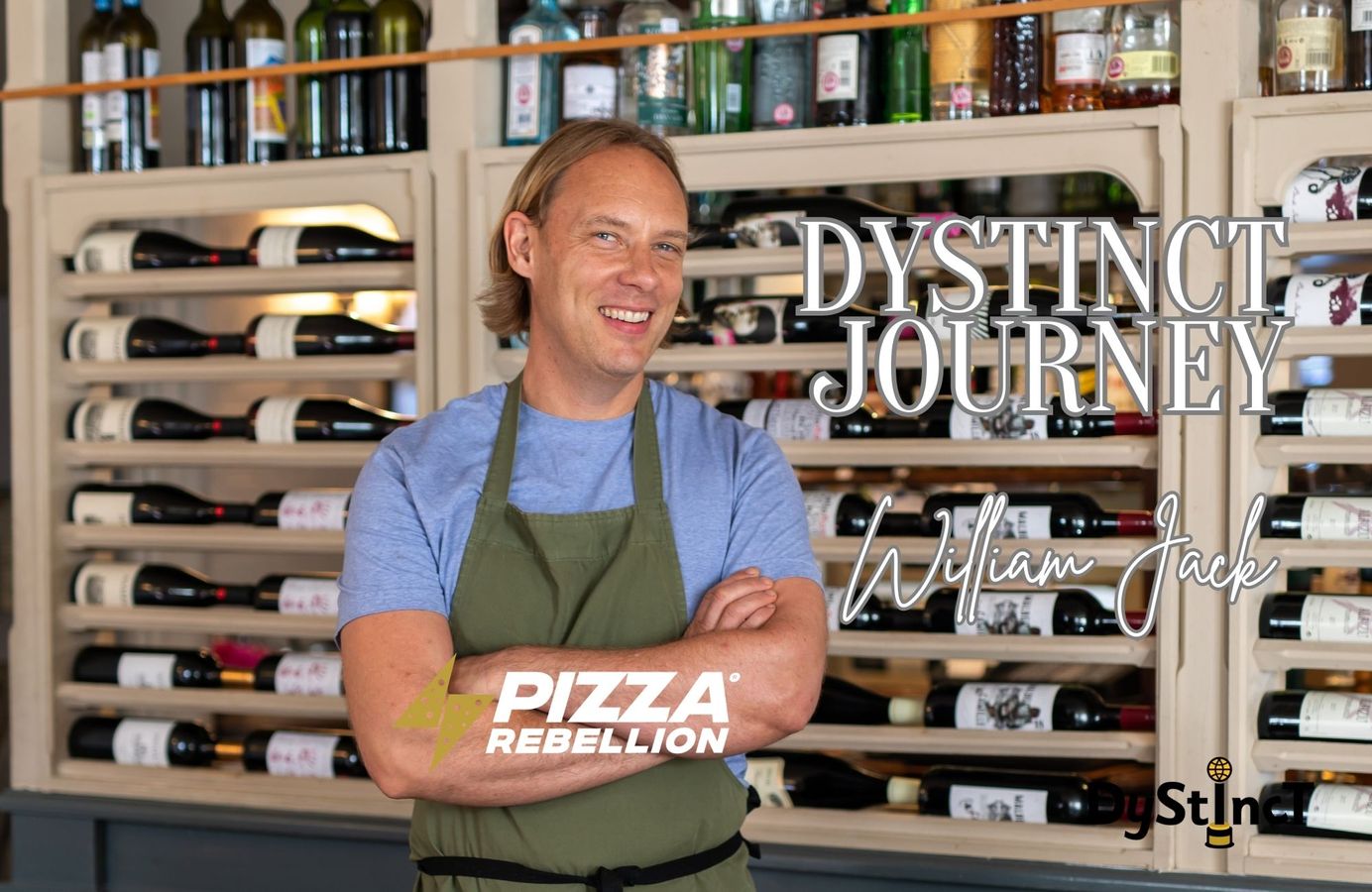 Issue 14: The Dystinct Journey of William Jack (Pizza Rebillion)
The journey of William Jack, the dyslexic entrepreneur behind the Sussex-based robotic pizza vending machine company called Pizza Rebellion that won the Best UK Business Innovation award at the Pizza, Pasta and Italian Food Association awards in 2022.
Ingenious and groundbreaking, the robotic pizza vending machine company Pizza Rebellion has taken Sussex by storm. Despite facing stiff competition, Pizza Rebellion emerged victorious in the Business Innovation category at the Pizza, Pasta and Italian Food Association awards held in 2022, solidifying their position as a game-changer in the industry. The brain behind this innovative business is dyslexic entrepreneur William Jack.
Born to Canadian and British parents in Sydney, Australia, in the mid-70s, William recollects that he was "a kid of the world". His family frequently travelled between Montreal, where his father's family lived, the UK, where his mother's family was, and Sydney, where he attended school. William's love for food was sparked by the summer holidays spent with his grandparents in the UK. "I was a city boy, and my grandparents lived in the country in the middle of nowhere. They would have weird and wonderful things in their larder, which in England is a storage space where you store a lot of foods. They had pheasants or rabbits and things like that hanging in there. As a kid, I would help skin them or pluck them. They also had a country garden and grew their own onions, leeks, apples and other fruits and vegetables. They would show me around, and we would make things together."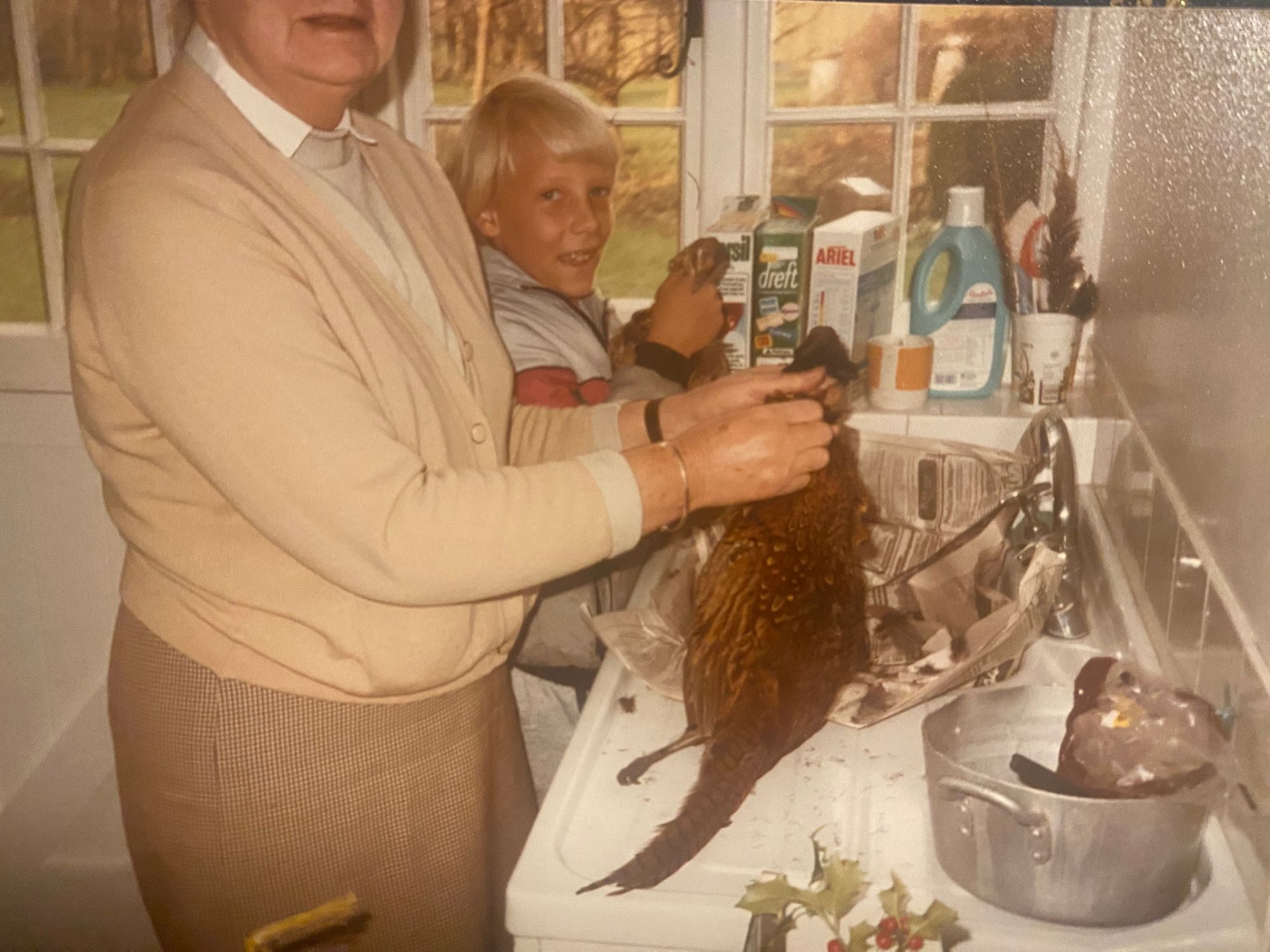 The frequent travel, however, took a toll on William's early education. "I struggled with reading and writing, and my handwriting was bad. I got my b's and d's, and 3s, and 4s the wrong way around," shares William. The school barely took much notice of his struggles, and while he was struggling to catch up with the rest of his peers, William's parents decided to relocate to the UK to be closer to family. During this transition, William had to miss two school terms. "I went from a huge school in Australia with about 2000 students to one in the middle of nowhere in England with only 70 in the whole school. The last two years of primary school in the UK were years three and four. I joined the school in the last half of year three at 11. There were only six students in my year, so we had two year levels put together."
At his new school in England, his teachers were shocked to find William well behind his peers in reading and writing. However, they initially put it down to his disrupted early education and coming from a different education system. "If you can't read and write well, it gets at your self-esteem. You are not a naughty child, but you are a child that sits at the back of the class and doesn't put their hand up in English and doesn't want to read in front of the class. If you can't do it, then you don't volunteer yourself in any of those situations. And I guess it does affect your self-esteem and confidence," shares William.
Lucky for William, he excelled at sports. He believes that being good at sports meant that being not so great at academics didn't matter too much. "If you were good at sports, you were part of the cooler gang. That's the sort of thing that hides the things that you struggle at. I was not a bad boy, but I was a little bit of a disruptive boy mainly because being disruptive could be used to cover up your own inadequacies."
I was not a bad boy, but I was a little bit of a disruptive boy mainly because being disruptive could be used to cover up your own inadequacies.
Despite being a disruptive student, William recalls that one of his teachers saw him for what he really was back then - a nervous child with low self-esteem. "My English teacher was an older teacher. He was in the army before. He wouldn't make me read in front of the class because it was humiliating when you couldn't recognise the pattern of the book and read well. That sort of negative experience could crush you. He saw potential in me and took it upon himself to boost my self-esteem and get my imagination going with creative writing."
Although the possibility of dyslexia was raised by some of his teachers over time, William was never officially diagnosed with dyslexia. Instead, his parents ensured that he received additional support through private tuition to help him catch up with his classmates, which William believes aided his progress enough to get him through school with enough GCSEs to go on to pursue a BTech course in hotel management. "All I wanted to do since moving to England was to return to Australia. I was ferociously Australian. I was never artistic, but I did have a creative mind, and I was interested in the creative side of cooking. I just wanted to get to college and then save up enough to travel through Asia and go back to Australia. I don't remember how I passed my school leaving examination to get to college, but I had the determination to do it because I didn't want to be at school for another year doing retakes. The exams were obviously challenging, but about 50% of it was coursework, and I made sure I nailed that part of it to scrape through."
Once out of college, William chased his lifelong dream of returning to Australia. "I backpacked through Asia for six months as a twenty-year-old. Then I worked in the high-end restaurant scene in Sydney for about 18 months. It was a really multicultural, creative industry that you could be proud of working in. I was travelling back and forth between the UK, Canada and Australia, working at modern restaurants for a few years and learning valuable life skills. I wanted to be Australian, but Sydney was thousands of miles away from home. When you are a 20-year-old, you don't realise you still need your mum until you realise that mum is a long way away. So, I made my way back to the UK. By age 25, I was a head chef at a really good restaurant in the UK. If you've got a passion for something and you do well then you can progress quite fast in our industry."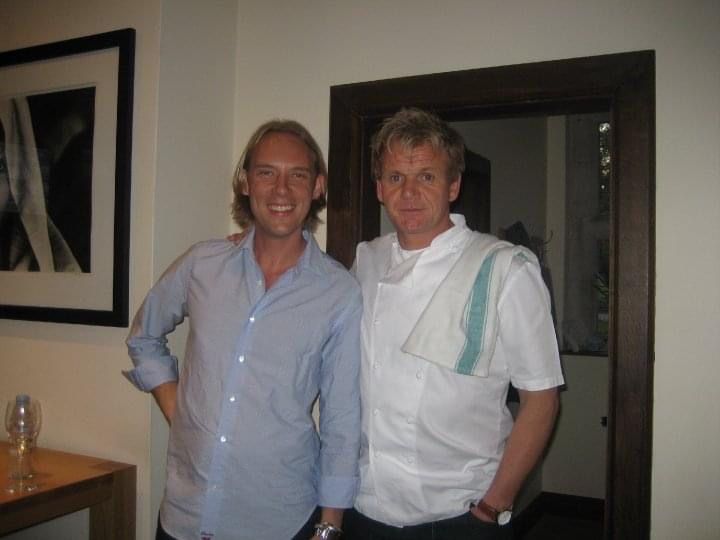 While working as a head chef, William got offered a job to work privately for a Formula One driver based in Monaco in the South of France. Once within the industry, he was introduced to many A-listers, and other opportunities came with that. "I went from Monaco all along the Cote D'Azur working on super yachts, and then I was invited to work for Simon Fuller, one of the biggest music producers in the world. With that, we travelled all over the world managing estates for artists like the Spice Girls, Claudia Schiffer, and David Beckham, and the list was endless. It was a private and interesting world where budgets were never a concern. We had access to the best ingredients and modern technology within the hospitality industry. We managed renovations of large estates and created olive groves, Victorian garden kitchens and things like that. It was an incredible opportunity, and I got to meet incredible people."
As William continued to work in these circles, he met his future wife while managing a project in France. Over the next few years, they had two children together. Then, in 2009, while their team was in charge of renovating a manor estate in the UK, they decided to branch out on their own and start the next chapter of their lives.
After settling in the UK, William and his wife purchased a small country pub in West Ashling to create a produce-driven local restaurant. They bought the freehold of the place and renovated it primarily by themselves. Their hard work paid off, as they were consistently ranked in the top 50 pubs in the country for the next few years.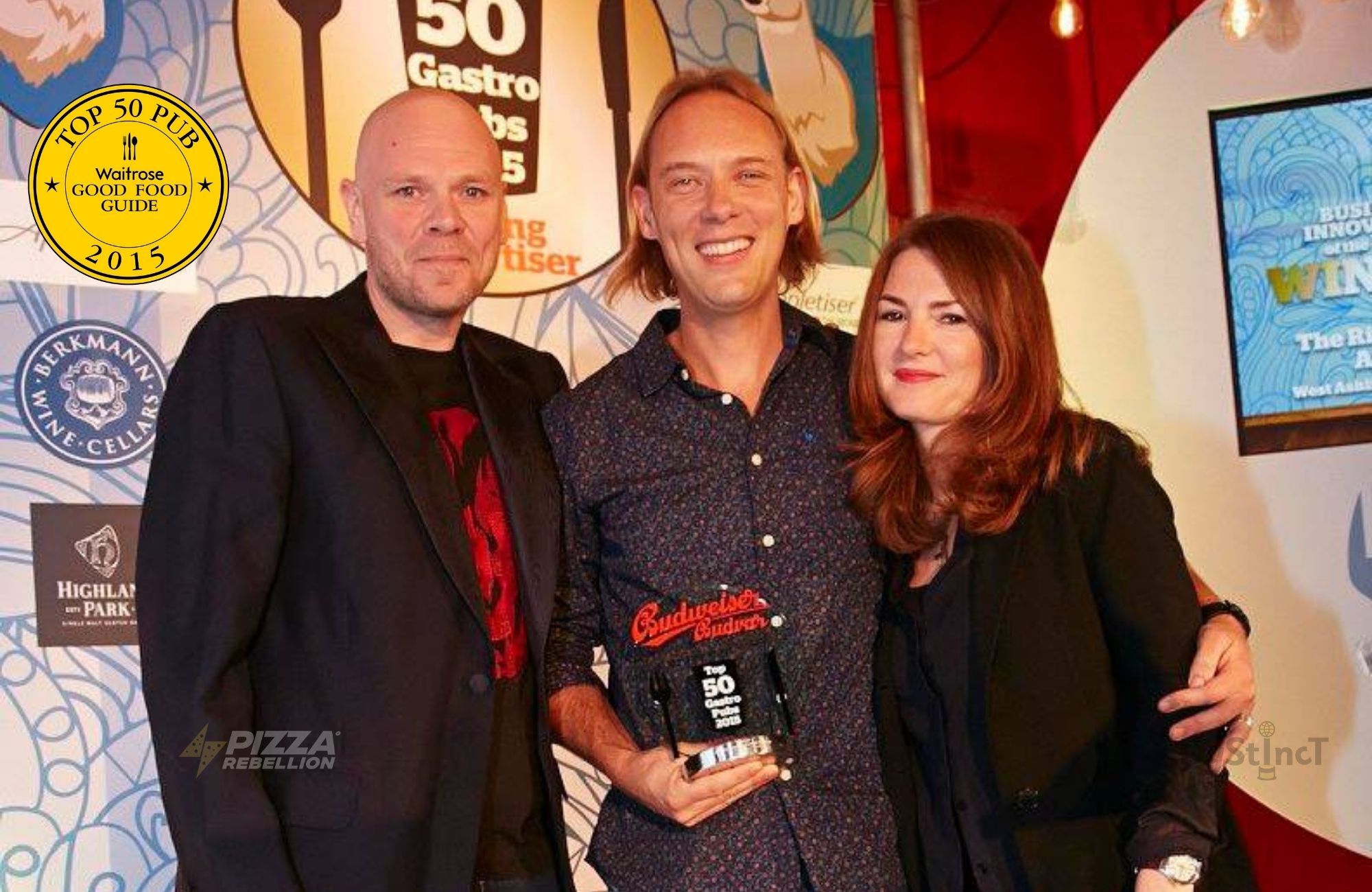 It was during this time that they expanded their offerings to include pizza. Having travelled extensively and understood the art of pizza making, they recognised that it was all about transforming one ingredient into a meal. So they converted a barn on the property into another restaurant centred around a wood-fired oven in a vintage street food van. They were unable to get planning permission to build a bigger kitchen to service the area, so they utilised the van as the kitchen, which allowed them to serve a 50-seater restaurant. This was their early journey into pizza, which eventually led to the creation of Pizza Rebellion. Their success in this venture was recognised with a prestigious business innovation award.
After 10 years of running a produce-driven restaurant that focused on using seasonal vegetables and locally sourced whole carcasses for their meats, the business was abruptly halted by the Covid-19 pandemic. William had to quickly pivot their entire business model to adapt to the new reality of social distancing and limited contact. The concept of sharing woodfire pizzas with a group at a long table was no longer feasible due to the pandemic. They found a way to adapt by focusing on takeout and delivery while still following their ethos of using unique ingredients and challenging their customers' palates. "Covid gave us the opportunity to look at different concepts. When we started doing takeaways, we didn't realise how busy it would get. We had 16 staff, and it was a stressful period. But it gave us the time to look into new technologies, and that's how pizza rebellion was born," shares William.
William had been familiar with the idea of a pizza vending machine even before he considered setting one up himself. He had previously seen a few in France, but he had noticed that the quality of the pizzas was lacking. He believed that with his experience in the food industry and his knowledge of technology, he could create something better. He began researching and looking for opportunities to work with companies producing mechanical and robotic systems that could be adapted for his purpose.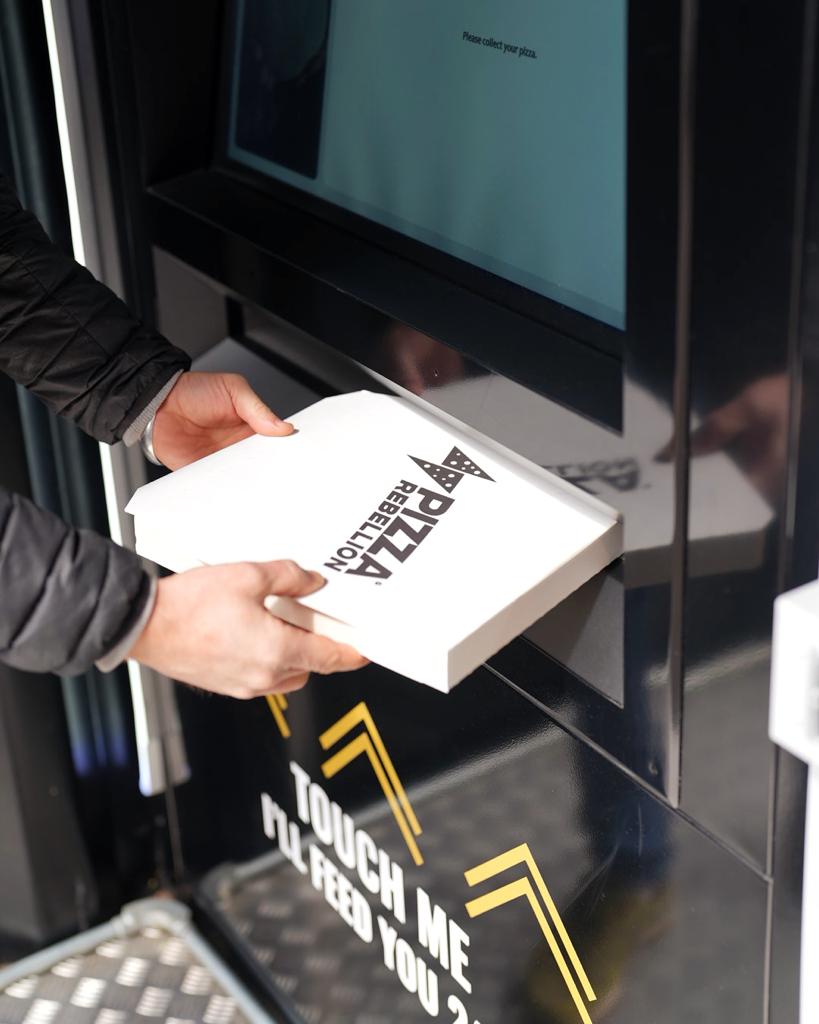 William was determined to create a pizza vending machine that would stand out from the rest. He didn't want to settle for a cheap and unappetising product that people would try once and never again. He wanted to refine the concept and use his expertise to create culinary masterpieces that people would keep coming back for. With this in mind, William and his team worked tirelessly to find the right engineering company to work with, and eventually found a French company that was producing a mechanical system that they could adapt to create their own product. "The pizza market in England is very competitive and authentic. People know what they want. So, we wanted to develop a product that was as good as they could get. We thought we would rebel against pizzas that are traditionally made in 60 seconds in a wood fired oven. We wanted to be a cool young thing. It couldn't be traditional as we couldn't compete with something traditional. We had to change the whole way that it was viewed. That's why we called it Pizza Rebellion," shares William.
People know what they want. So, we wanted to develop a product that was as good as they could get.
During the lockdown, William had the mechanical system shipped over from France to a contact in Nottingham who built the street food van for his pub and had them house the mechanical system in a large shipping container almost double the size of the current housing. According to William, the initial prototype was quite sizable and required significant effort to get it up and running smoothly. "We basically built the machine without having put a pizza through it or developing a product for it. We had the machine delivered to the pub and then did all the tweaking and development so we could cook something out of it. It took about a year of research and development to get a pizza out of it."
William's commitment to the development of this innovative new mechanical system is what earned Pizza Rebellion the prestigious innovation award. However, the process was not without its challenges. He had no blueprint to follow as their French counterparts had a different product to them, which made it difficult to find relevant information. As someone who did not grow up in the tech generation, he had to learn a great deal about programming and other technical aspects. There were also challenges with obtaining planning permits and having to deal with bureaucracy. Despite these challenges, he remained committed to his mission and ultimately succeeded.
Pizza Rebellion was finally launched in April 2021 from the car park of their pub. It was the first of its kind vending machine in the UK. William recalls that the machine was operating at only 20% of what the machines are capable of now, but they decided to go ahead with the launch because of all the effort that had already gone into it. "We had a quiet launch, but we had two-hour queues for people to use it. Then the press got onto it. We were featured on The One Show on BBC One." Pizza Rebellion's unique concept was a hit with young people and anyone looking for a quick and delicious pizza on the go. Today, Pizza Rebellion has expanded its business to include over 8 locations across the UK.
I've had to work harder than a lot of people to get what I wanted, so hard work doesn't bother me.
William attributes his success in planning and managing the operations of his fast-paced business to his dyslexia. He considers himself a meticulous planner, especially in working with algorithms and stock levels. He has developed the ability to easily visualise and manage the rhythm of the business's operations. Despite trying to pass on his skills to his employees, William acknowledges that they may have a different mindset and may not develop the same skillset as him. Furthermore, he believes that his dyslexia has instilled in him a strong work ethic, having had to work harder than others throughout his life. "Problem-solving doesn't faze me. If you plan beforehand, then when it comes to it, you're halfway there. And I think that is something that I've learned to do through subconsciously trying to get around the difficulties that I've had to deal with. I've had to work harder than a lot of people to get what I wanted, so hard work doesn't bother me."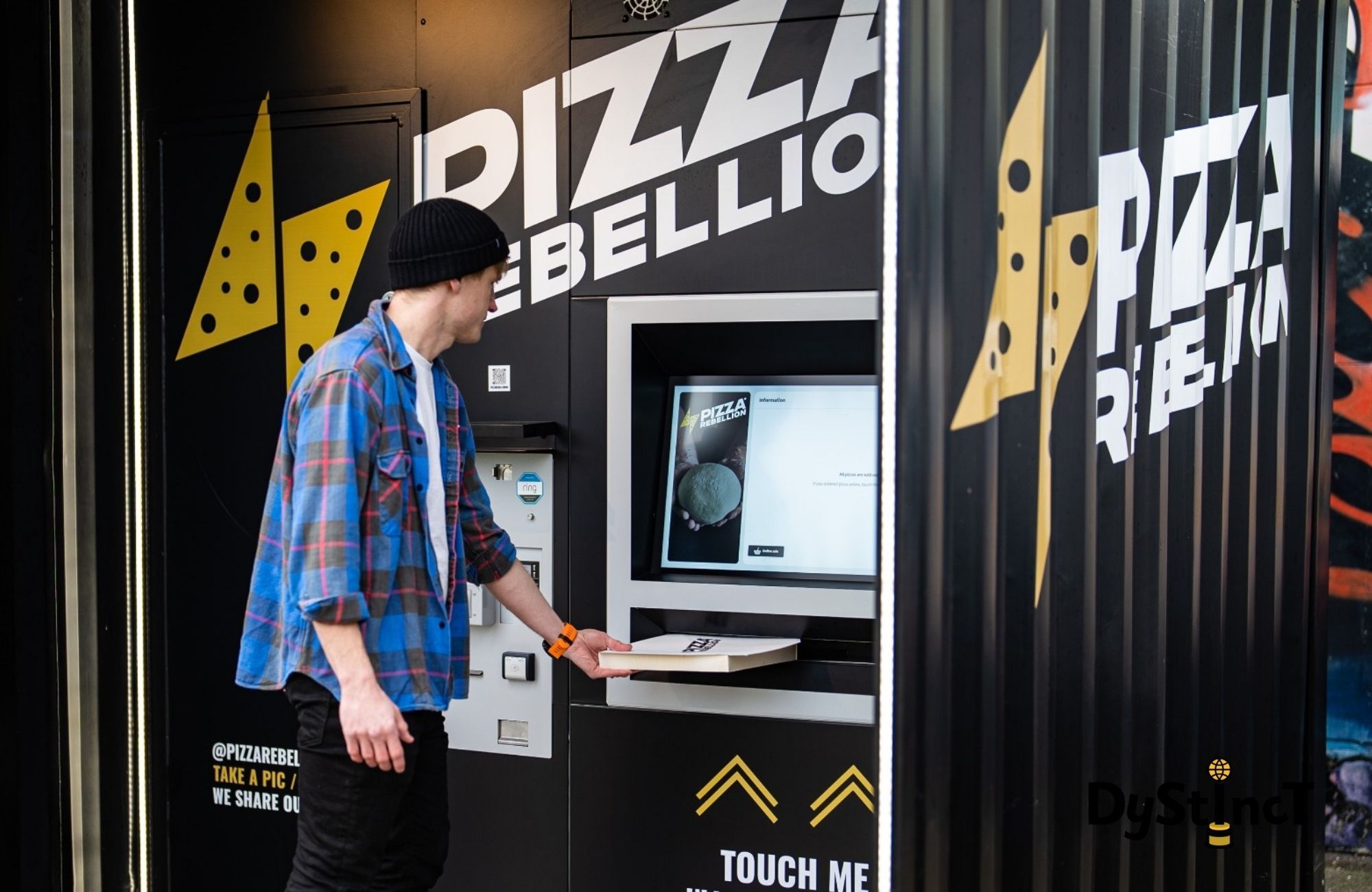 Everybody develops at their own pace. Dyslexia should not be a source of shame or frustration.
As a schoolboy, William was reluctant to have the label of dyslexia attached to him. However, as a parent of a dyslexic child, he now feels positive about the increased awareness and acceptance of dyslexia in society today. "The modern world is so much easier with spellcheck and everything like that. My spelling is horrendous, and my reading is still bad. It all came together when we got our son tested. I could now clearly see the signs in me and my father, who is also dyslexic and successful. I learned that it is hereditary, and you realise everything lines up. It made me look at a lot of things in my past and how I'd gotten through issues trying to cover it up. It's not an intelligence thing. It's just a different way of processing. I just think it's amazing that now it's looked upon positively."
William believes that the focus on developmental milestones and the pressure to conform to certain standards can be detrimental to those with dyslexia. He and his family experienced this firsthand with their son, who struggled to keep up with key stage levels in school. However, William firmly believes that everyone develops at their own pace and that dyslexia should not be a source of shame or frustration. He is proud of his dyslexia and sees it as a unique part of his identity. William encourages others with dyslexia to embrace their differences and not let academic challenges define their potential.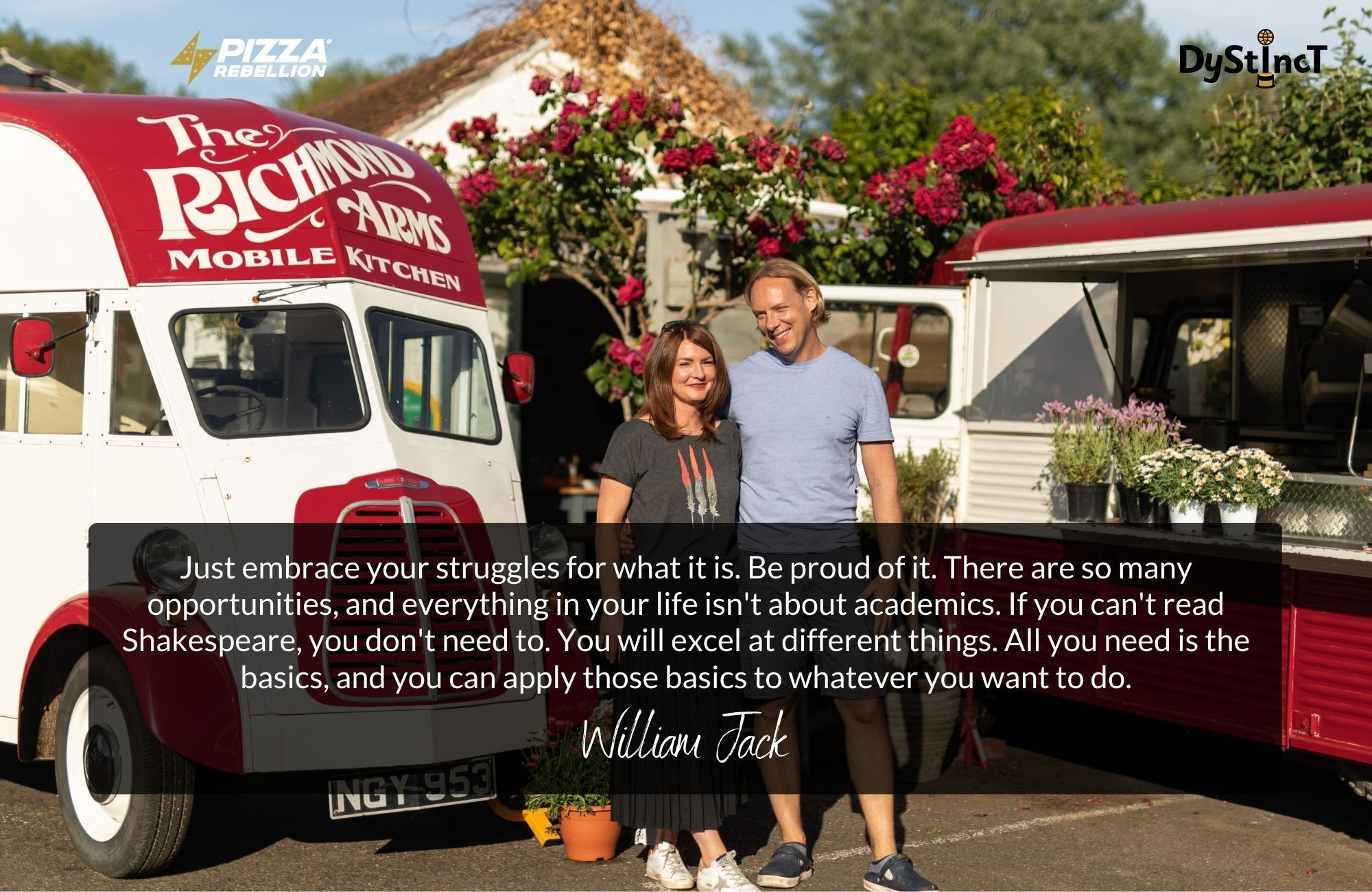 Extracts from Dystinct Magazine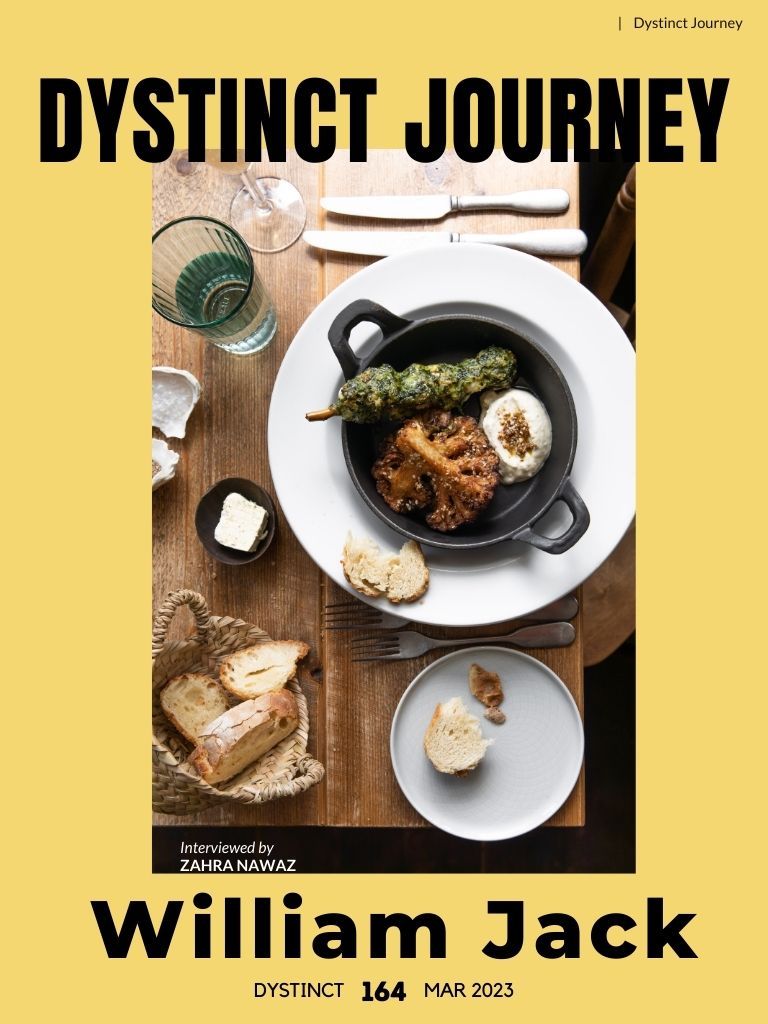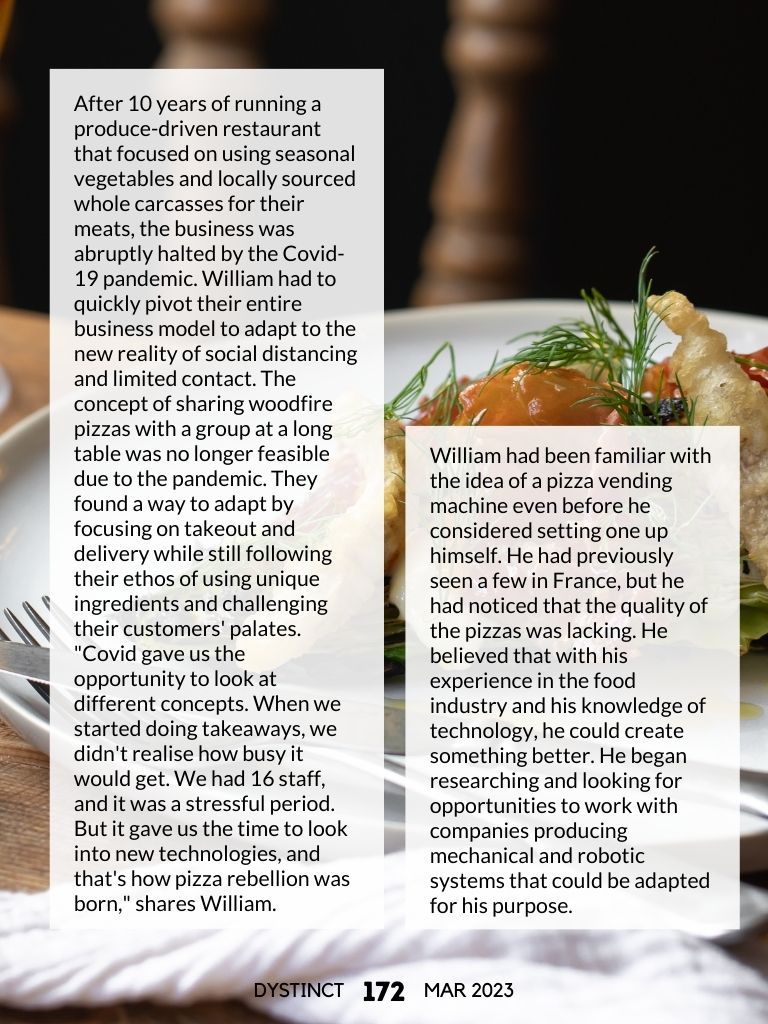 Comments
---